Q4 2021 results
Amsterdam, January 24, 2022
Philips delivers Q4 sales of EUR 4.9 billion and income from continuing operations of EUR 139 million; Adjusted EBITA margin amounts to 13.1%, and operating cash flow is EUR 720 million; good demand drives mid-single-digit order intake growth 
Group sales amounted to EUR 4.9 billion, with a 10% comparable sales decline  
Comparable order intake increased 4%, driven by double-digit growth in the Diagnosis & Treatment businesses
Income from continuing operations amounted to EUR 139 million and included an impact of EUR 220 million related to the addition to the Respironics field action provision; income from continuing operations was EUR 508 million in Q4 2020 
Adjusted EBITA of EUR 647 million, or 13.1% of sales, compared to EUR 995 million, or 19.0% of sales, in Q4 2020 
Operating cash flow was EUR 720 million, resulting in a free cash flow of EUR 519 million
Our products and solutions improved the lives of 1.7 billion people worldwide in Q4 2021, an increase of 146 million lives year-on-year. Reflecting our efforts to expand access to care, this figure includes 167 million lives improved in underserved communities, compared to 127 million in Q4 2020. Find out how Philips measures lives improved.
Circular revenues amounted to 15.2% of sales, up from 14.2% in Q4 2020.
At COP 26, Philips announced an ambitious climate action to drive significant reduction of greenhouse gas emissions in our supply chain, aiming to have at least 50% of our suppliers (based on spend) committed to science-based targets for CO2 reduction by 2025.
Philips has been recognized for its climate action leadership by global environmental non-profit CDP. Thanks to our actions to cut emissions, mitigate climate risks, and develop the low-carbon economy, Philips has secured a place on CDP's 'A List' for the ninth consecutive year. Philips was again recognized as one of the leading companies for sustainability performance in the global 2021 Dow Jones Sustainability Indices (DJSI) list, achieving a #2 ranking in the DJSI Health Care Equipment & Suppliers industry group.
Philips received a USD 15.4 million grant from the Bill & Melinda Gates Foundation to develop an artificial intelligence (AI)-based application suite to improve the quality and accessibility of obstetric care in low- and middle-income countries, especially in underserved communities.
Philips and Medical Credit Fund announced a partnership to improve access to quality healthcare in Africa. This partnership offers small and medium-sized private clinics in Africa access to financing for innovative medical technologies and services from Philips.
Philips published its Human Rights Report 2021, providing an overview of our initiatives promoting respect for human rights, not only within Philips, but also across our value chain and the wider societies we serve.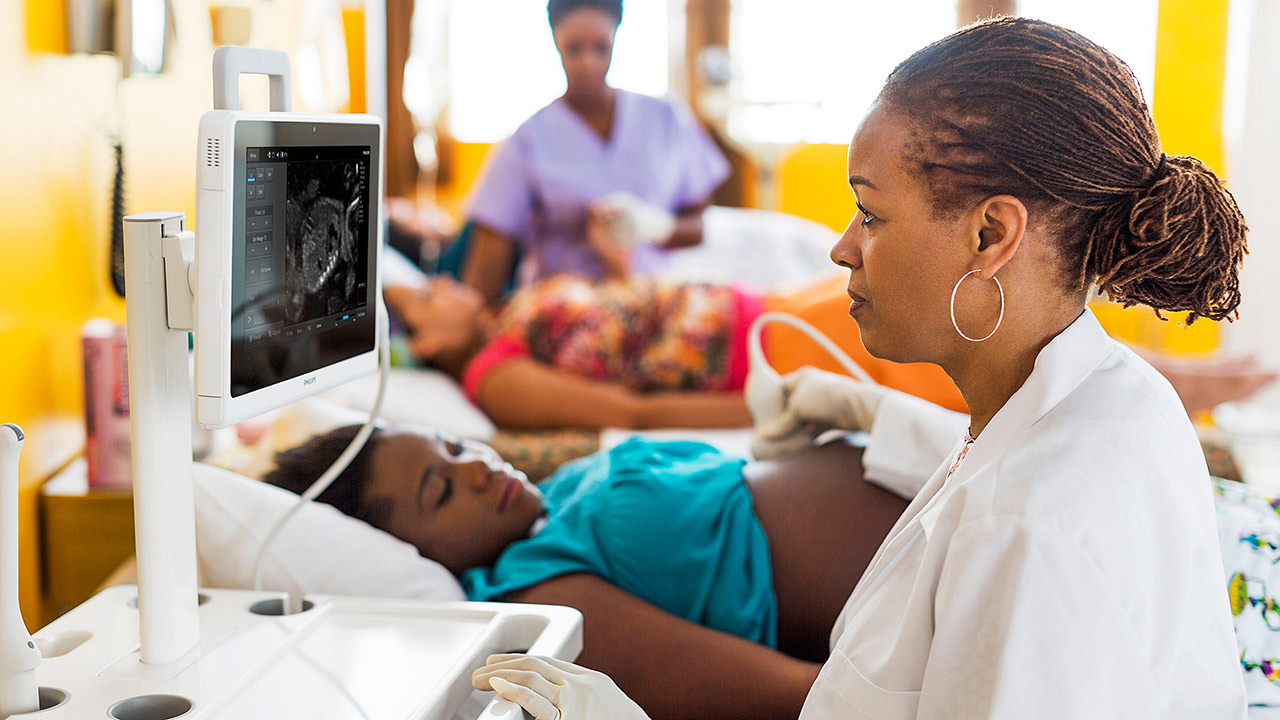 Increased social and environmental impact
In 2021, Philips' products and solutions improved the lives of 1.7 billion people, including 167 million people in underserved communities. In addition, Philips was again recognized for its leading sustainability performance in the 2021 Dow Jones Sustainability Indices and CDP's Climate Change A-list.
Find out more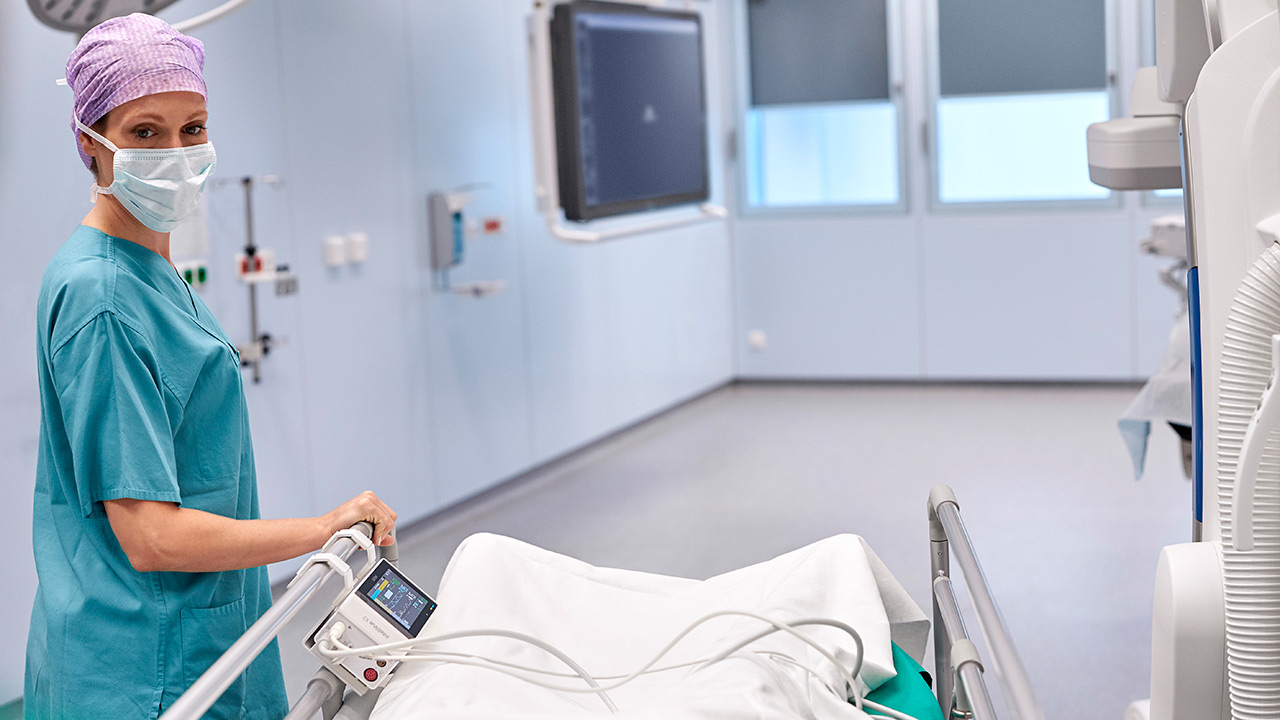 Long-term strategic partnerships
Philips signed 35 new long-term strategic partnerships in North America, Europe and Asia, including a 10-year agreement with a large integrated healthcare system in the US for advanced patient monitoring and enterprise imaging solutions, as well as analytics and services to enhance operational outcomes and performance.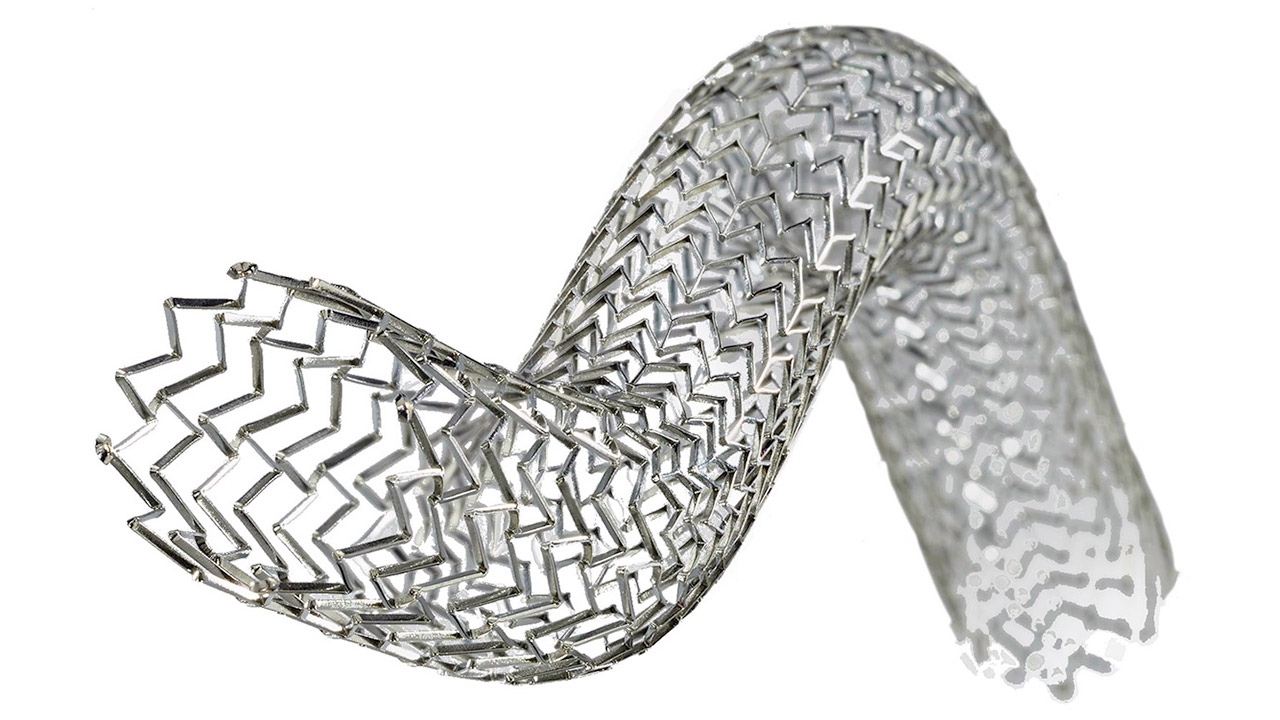 Expanding our image-guided therapy devices portfolio
Philips further expanded its leading image-guide therapy portfolio through the acquisition of Vesper Medical, adding a venous stenting solution to address the root cause of chronic deep venous disease and enhance patient care. This will complement Philips' strong IVUS offering in venous imaging and expand the company's growth in the vascular therapy market.
Find out more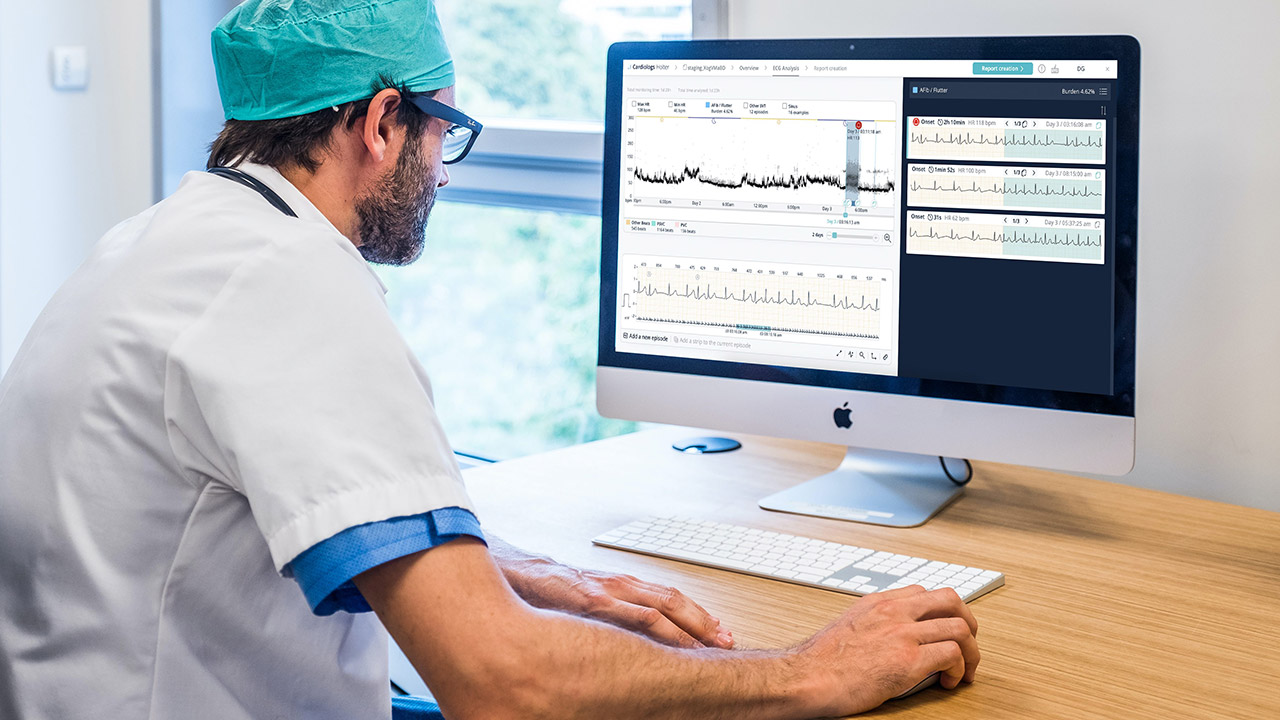 Acquisition supporting ambulatory cardiac care
Building on the ambulatory cardiac diagnostics and monitoring solutions resulting from the BioTelemetry acquisition, Philips acquired Cardiologs, adding a vendor-neutral heart disorder screener and ECG analysis applications based on machine learning algorithms. This technology will accelerate diagnostic reporting and streamline clinician workflow and patient care.
Find out more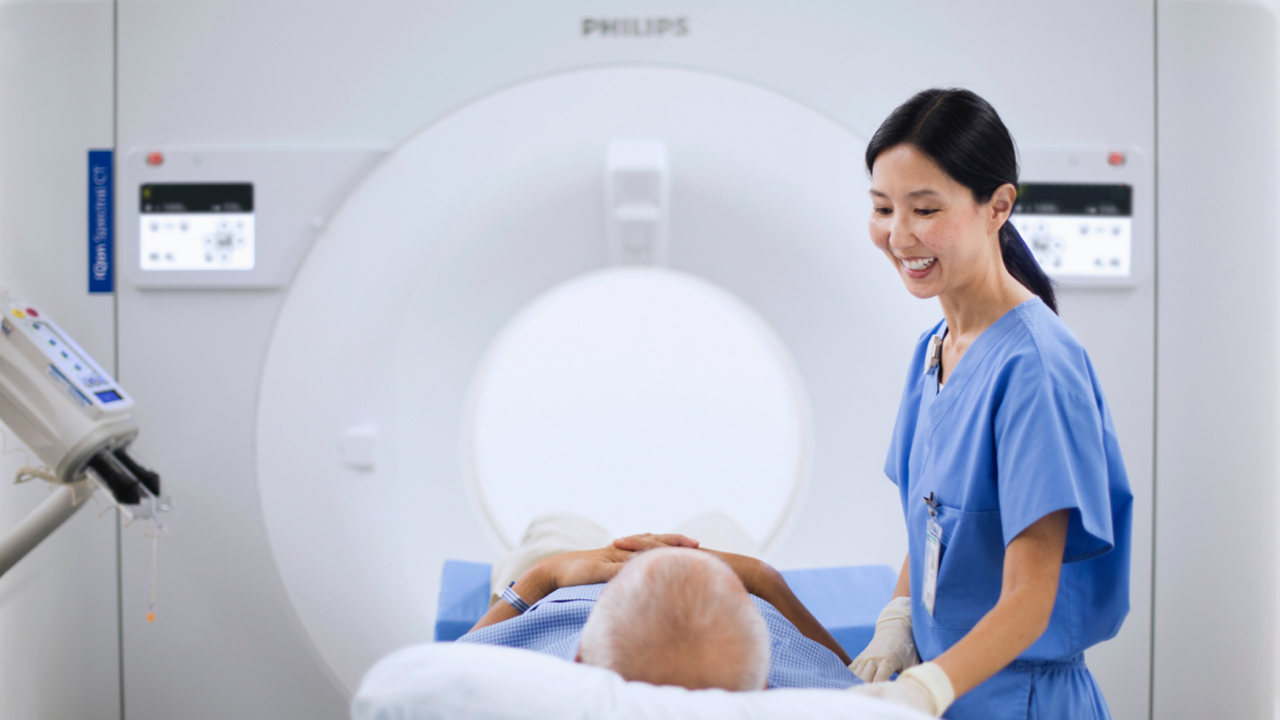 Innovative technologies for Chinese hospital
Philips has provided The First Affiliated Hospital of Zhengzhou University – one of the biggest hospitals in the world, with more than 10,000 beds – with a range of advanced diagnostic imaging and image-guided therapy systems, including IQon Spectral CT and the Azurion image-guided therapy platform.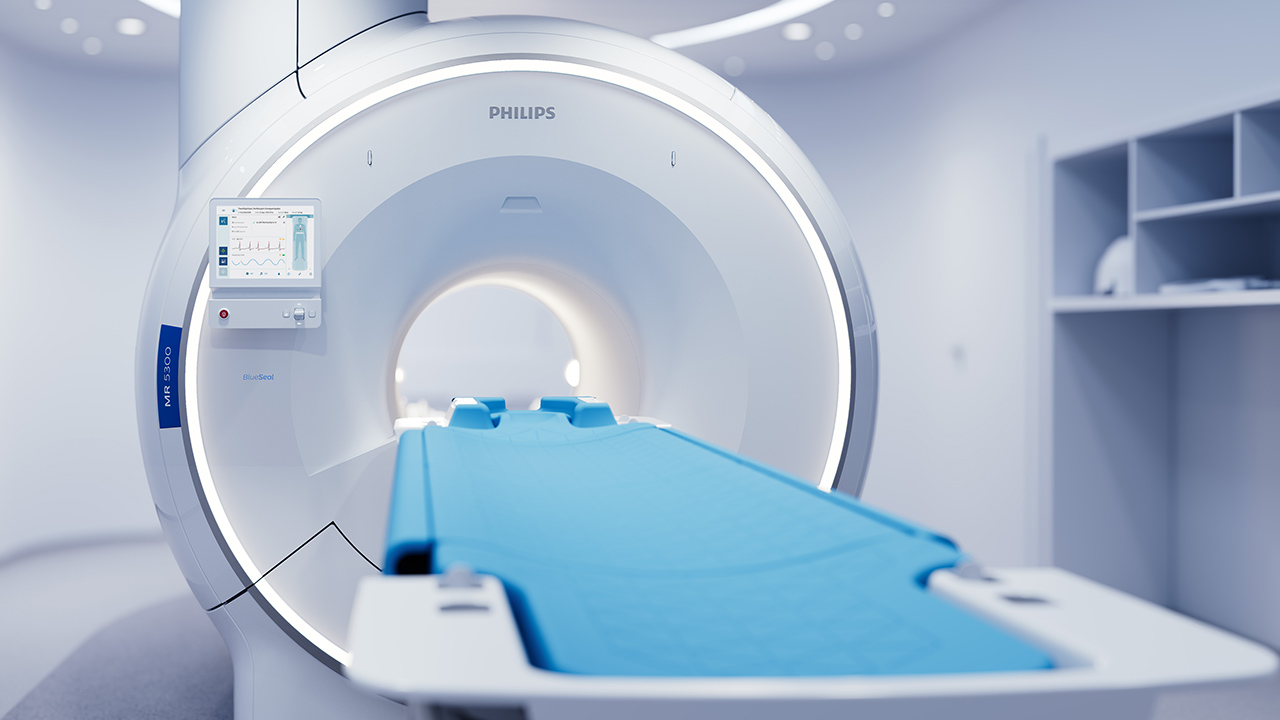 FDA clearance for new MR system
Expanding Philips' unique helium-free operating MR imaging portfolio, the company received FDA clearance for its new MR 5300 system. Powered by AI, the MR 5300 simplifies and automates complex clinical and operational tasks for imaging departments to help accelerate workflows and improve access to affordable, quality care.
Find out more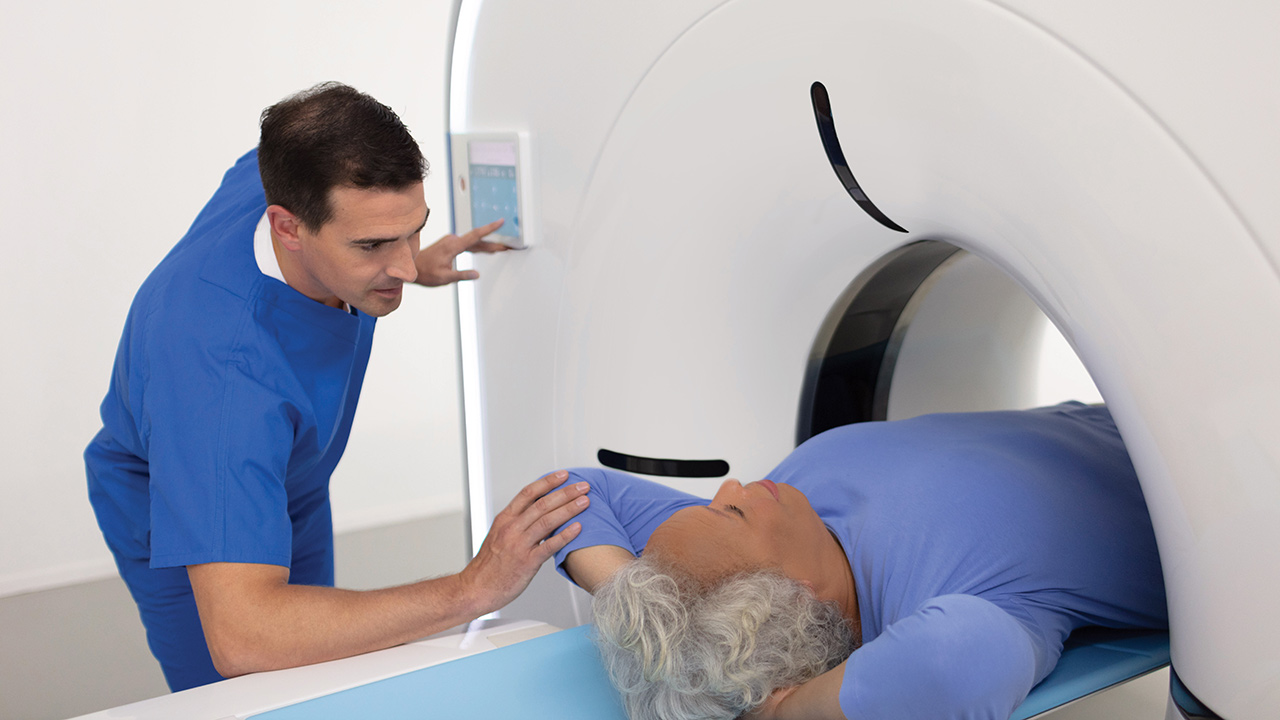 Latest addition to CT portfolio
Further expanding the company's comprehensive CT portfolio, Philips introduced the new CT 5100 Incisive with CT Smart Workflow, comprising AI-enabled capabilities designed to accelerate workflows, enhance diagnostic confidence, and maximize system up-time.
Find out more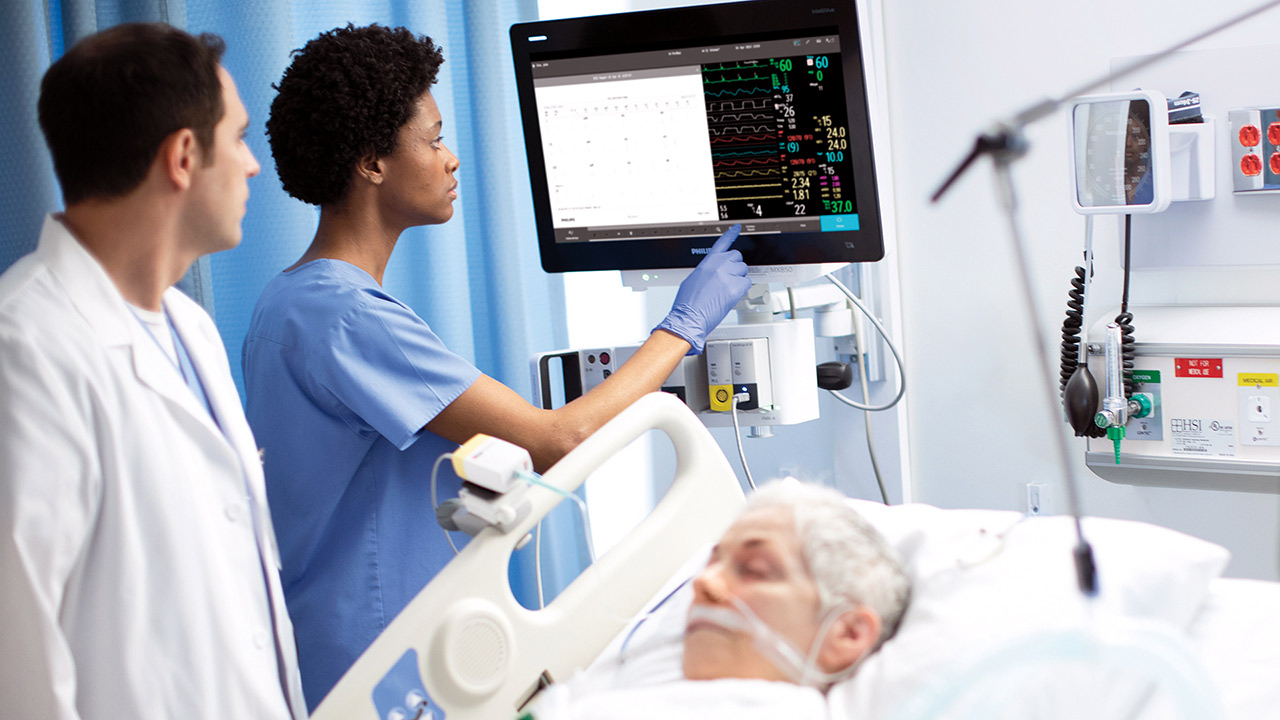 Leading the way in advanced patient monitoring
Highlighting the company's leading position in high-acuity care settings, Philips received FDA clearance for the IntelliVue MX750 and MX850 patient monitors, which are uniquely designed to support scalability, alarm management, cybersecurity, and enhanced infection prevention within the hospital.
Find out more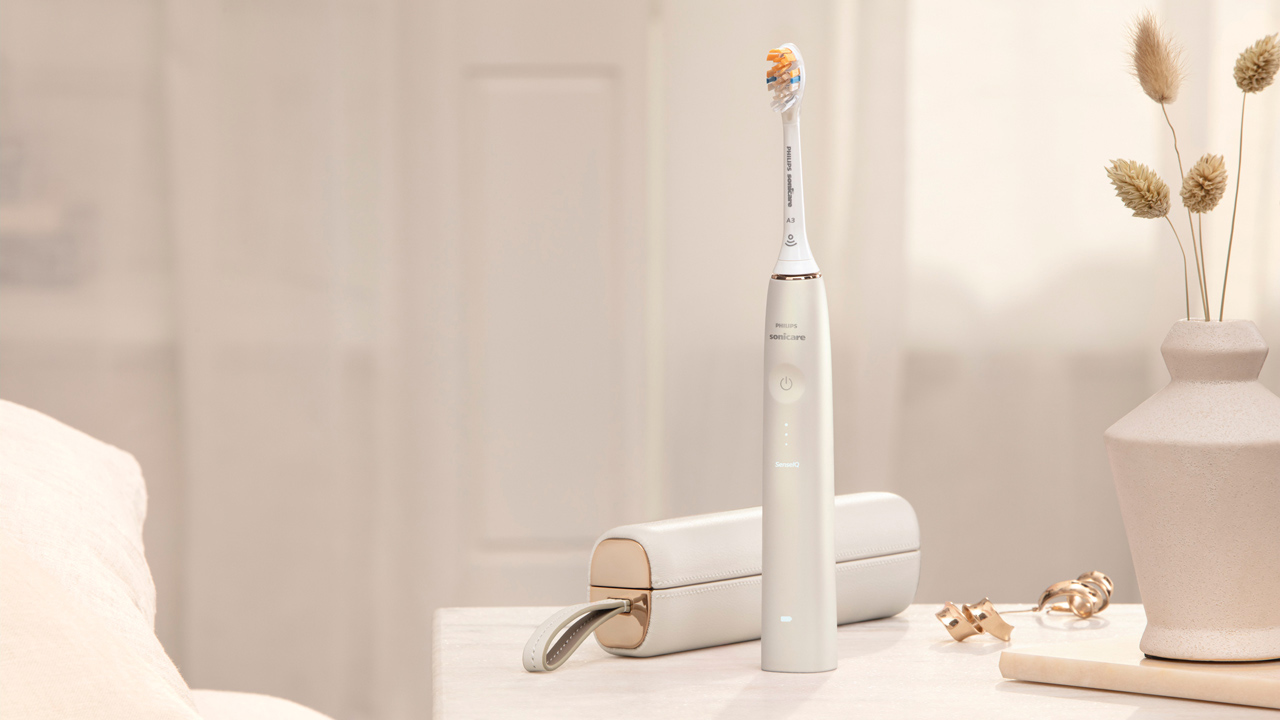 Continued traction for oral healthcare innovations
Philips completed the successful roll-out of the Sonicare 9900 Prestige in North America, China, Europe, Middle East and Asia Pacific. The premium electric toothbrush finished #1 in the Stiftung Warentest, Europe's leading consumer organization. Philips further expanded its oral healthcare portfolio with the launch of innovative interdental cleaning devices in North America, China and Asia Pacific.
Subscribe
Make sure you receive the latest news from Philips and alerts for upcoming investor events by subscribing via the following link: Receive updates from Philips