Q3 2021 results
Amsterdam, October 18, 2021
Philips delivers Q3 sales of EUR 4.2 billion, with a 7.6% comparable sales decline due to headwinds; income from continuing operations increases to EUR 442 million, and Adjusted EBITA margin amounts to 12.3%.
Philips sees continued strong demand driving double-digit order intake growth in Q3.
Financial summary
Group sales totaled EUR 4.2 billion, reflecting a 7.6% comparable sales decline due to headwinds caused by global supply chain challenges and Sleep & Respiratory Care recall consequences 
Comparable order intake increased 47%; order intake increased 17% excluding the impact of a partial ventilator order cancellation in Q3 2020 
Income from continuing operations increased to EUR 442 million, compared to EUR 279 million in Q3 2020
Adjusted EBITA of EUR 512 million, or 12.3% of sales, compared to EUR 684 million, or 15.5% of sales, in Q3 2020
Operating cash flow of EUR 256 million, compared to EUR 575 million in Q3 2020
Domestic Appliances divestment was completed as planned, resulting in a EUR 2.5 billion gain after tax and transaction-related costs; reported in Discontinued Operations
*) On August 31, 2020 Philips announced that its April 2020 ventilator supply contract with the US Department of Health and Human Services (HHS) had been partially terminated.
Sustainability highlights
Our products and solutions improved the lives of 1.66 billion people worldwide in Q3 2021, an increase of 151 million lives year-on-year. Reflecting our efforts to expand access to care, this figure includes 168 million lives improved in underserved communities, compared to 125 million in Q3 2020. Find out how Philips measures lives improved.
Circular revenues amounted to 15.2% of sales, up from 14.3% in Q3 2020.
Through our supplier sustainability engagement program, we improved the lives of 388,000 workers in the supply chain in Q3 2021, reducing the risk of injury in the workplace, improving labor conditions, and lowering the environmental impacts made at our supply partners.
Philips and Evercare, an international network of private health facilities, have embarked on the First 1,000 Days of Life Partnership. The aim of this partnership is to re-design maternal and child health services in the Evercare network in order to improve clinical outcomes, improve patient and staff experience, and increase patient volumes at lower cost. In this partnership, Philips will deploy its Mobile Obstetrics Monitoring solution, which is integrated with the Philips Lumify portable ultrasound.
Business highlights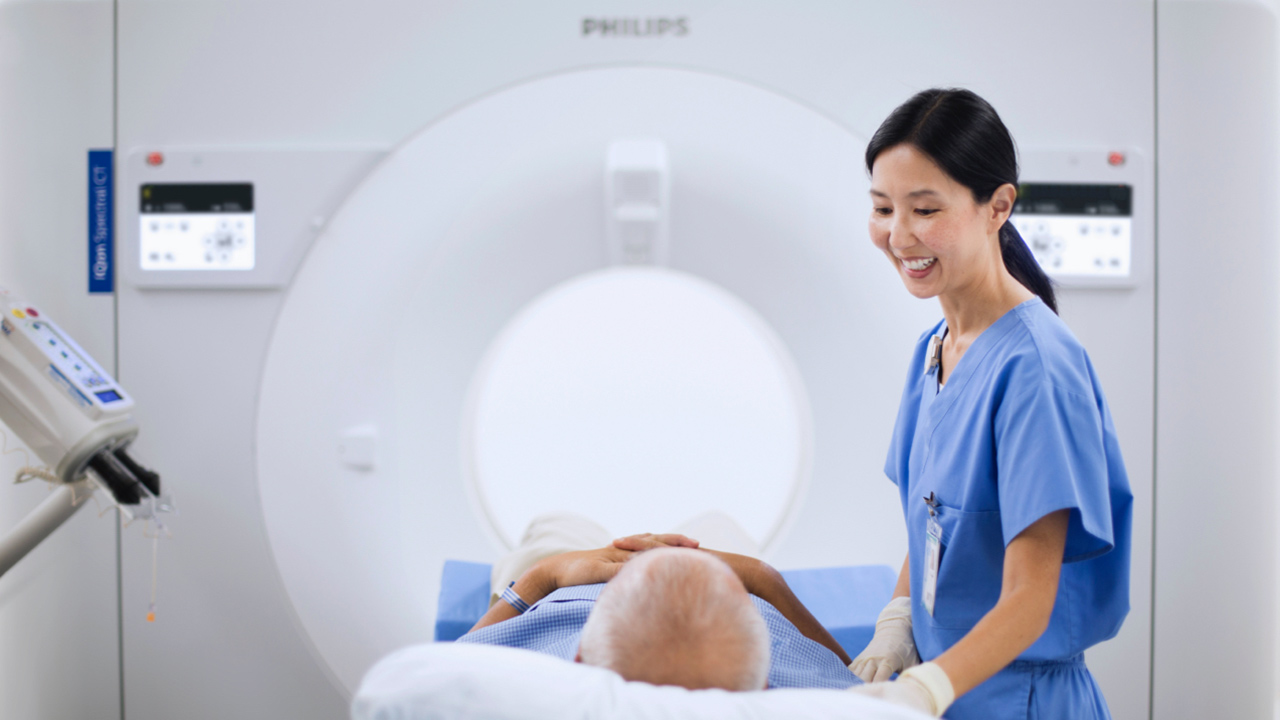 Oncology solution for top-tier Chinese private hospital
Philips provided the Yili Chuanxin Oncology hospital in Xinjiang, a newly established top-tier private hospital in China, with an Oncology solution to address the hospital's clinical needs in screening, precision diagnosis, targeted treatment and rehabilitation of cancer patients. The solution includes IntelliSpace Digital Pathology and the Ingenia 3.0T MR, IQon Spectral CT, Incisive CT and CT Big Bore imaging systems, combined with IntelliSpace Portal for advanced visualization and analysis.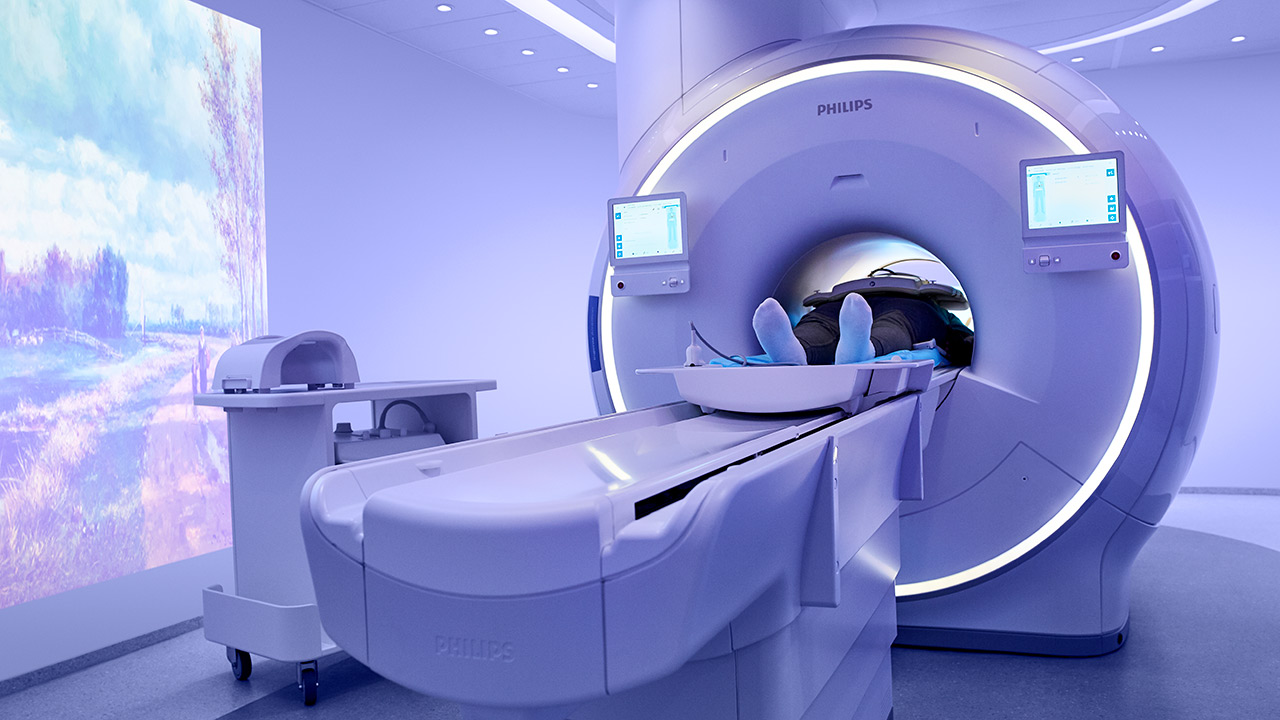 Equipping Community Diagnostic Centers in England
As part of Philips' 10-year partnership with Rutherford Health to open multiple Community Diagnostic Centers in England, the first center was opened in Taunton, for which Philips provided innovative diagnostic imaging systems, including Ingenia Ambition MR combined with Ambient Experience, which allows patients to control and personalize the imaging environment.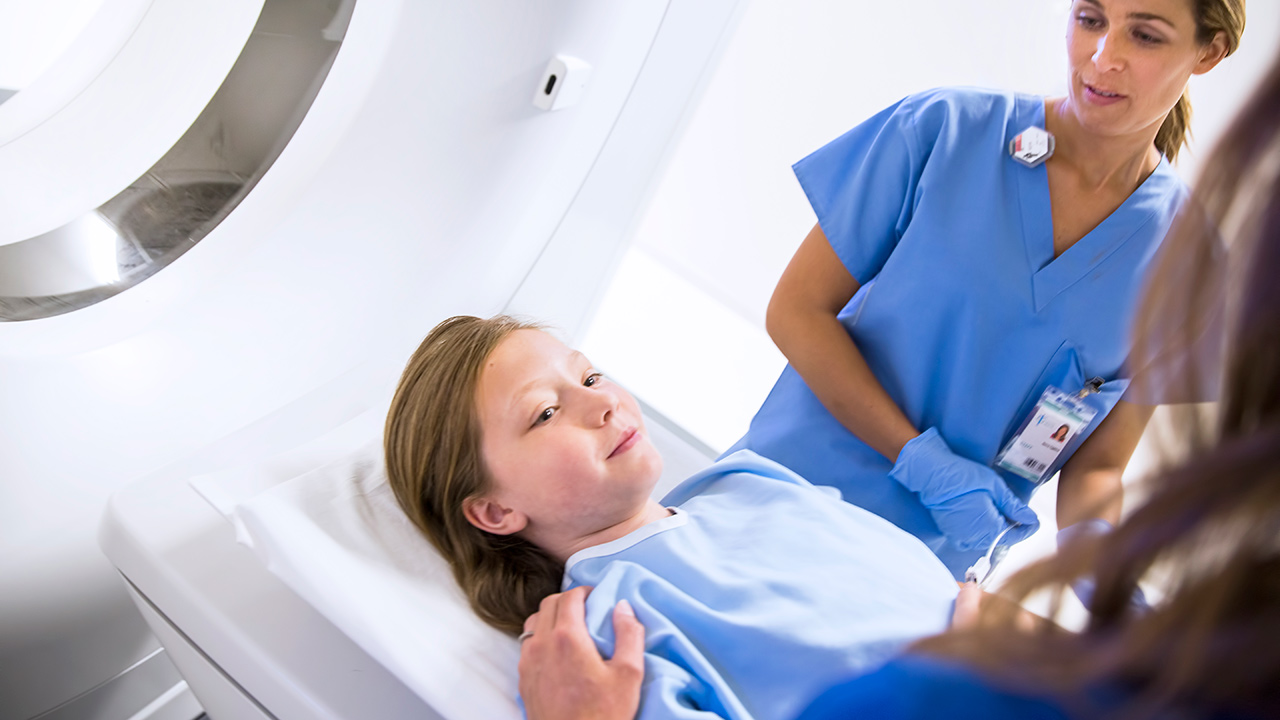 Strong traction for new Spectral CT system
As a pioneer in spectral CT diagnostics, Philips has enabled its customers to benefit from a reduction in follow-up scans, increased certainty in lesion characterization, and reduced time to diagnosis. Building on many years of experience with IQon Spectral CT, Philips' new Spectral CT 7500 is attracting strong customer demand. For example, the University Medical Center Utrecht in the Netherlands installed two Spectral CT systems, with the aim of providing greater confidence in mainstream clinical diagnosis – for all patients and in all exams. 
Find out more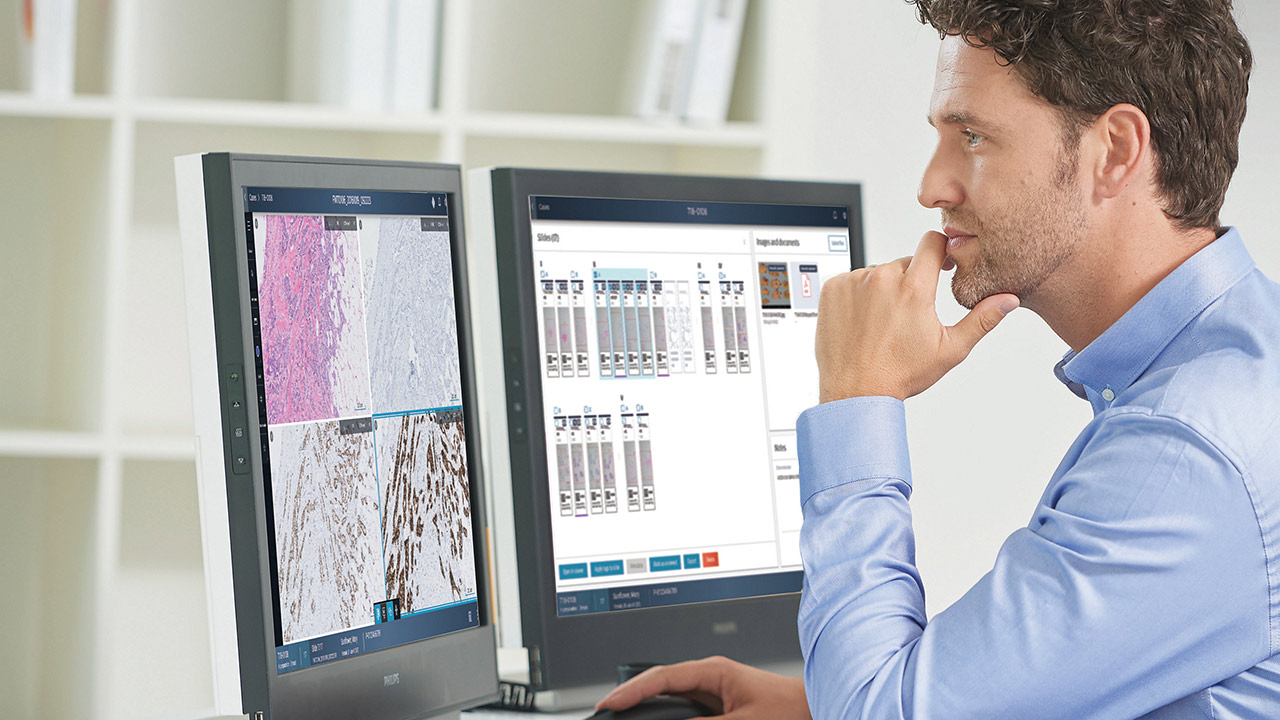 Extending the reach of digital pathology
Underlining the company's leading role in digital pathology, Philips partnered with Healius Pathology, one of Australia's leading providers of private medical laboratory and pathology services, to deploy a multi-site digital pathology solution across Healius' National Pathology Network using Philips' industry-leading IntelliSite Pathology Solution.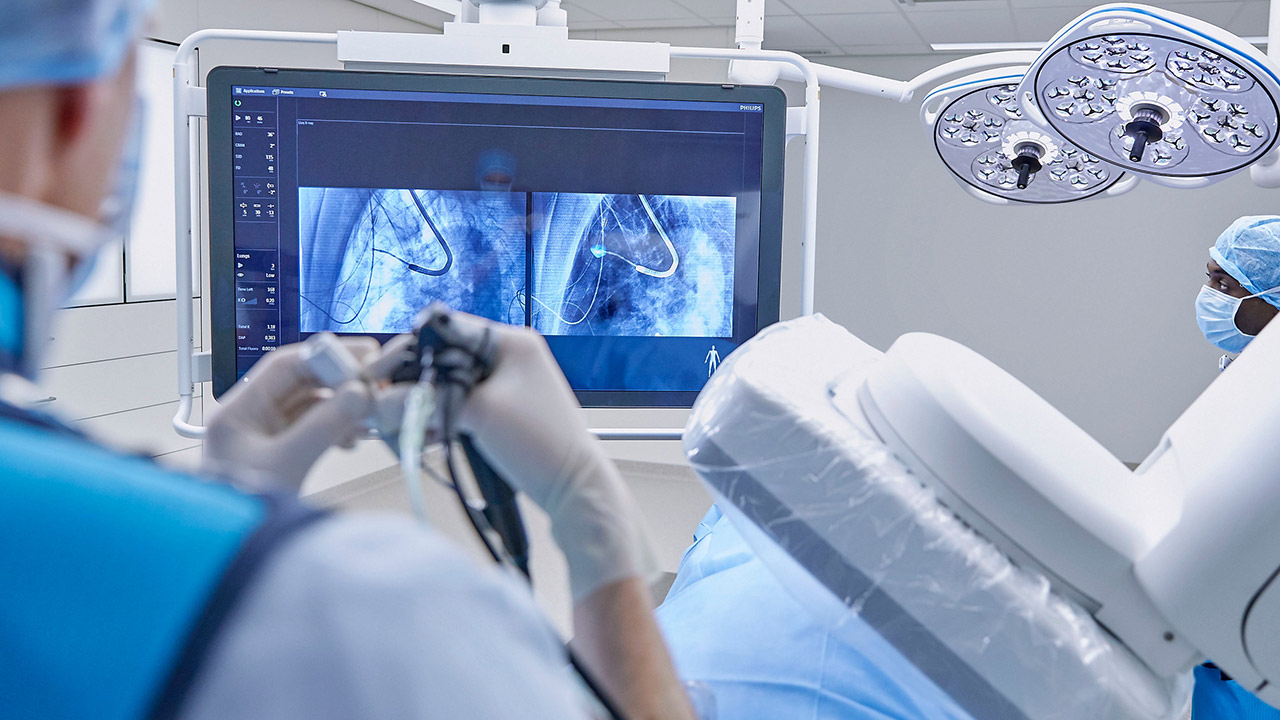 Image-guided therapy solutions for neurology and oncology
Building on Philips' leadership in image-guided therapy solutions in cardiology, the company is further strengthening its position in fast-growing adjacencies such as neurology and oncology. For example, US-based Piedmont Health equipped its neurosurgical operating rooms with a specialized version of Philips Azurion for the treatment of stroke. Philips also announced positive results of a clinical study aimed at setting a new standard of safety and accuracy in the diagnosis of small peripheral lung lesions using Philips Lung suite.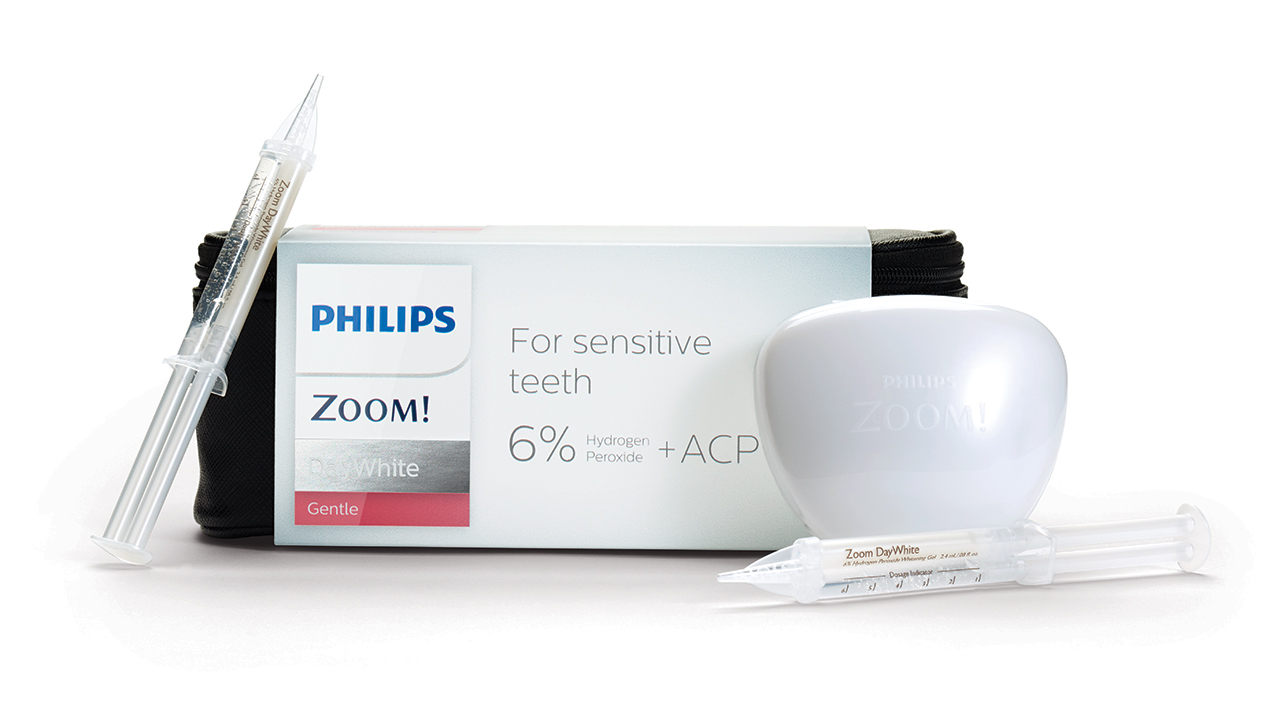 Dental innovations launched in China
Underlining Philips' strategy to deliver locally relevant solutions, the company launched several oral healthcare innovations targeting multiple price points in China, including two new electric toothbrushes. In addition, Philips launched its professional teeth whitening offering Zoom in China through a local partnership with LinkedCare, one of the largest dental solution providers in the Chinese dental market.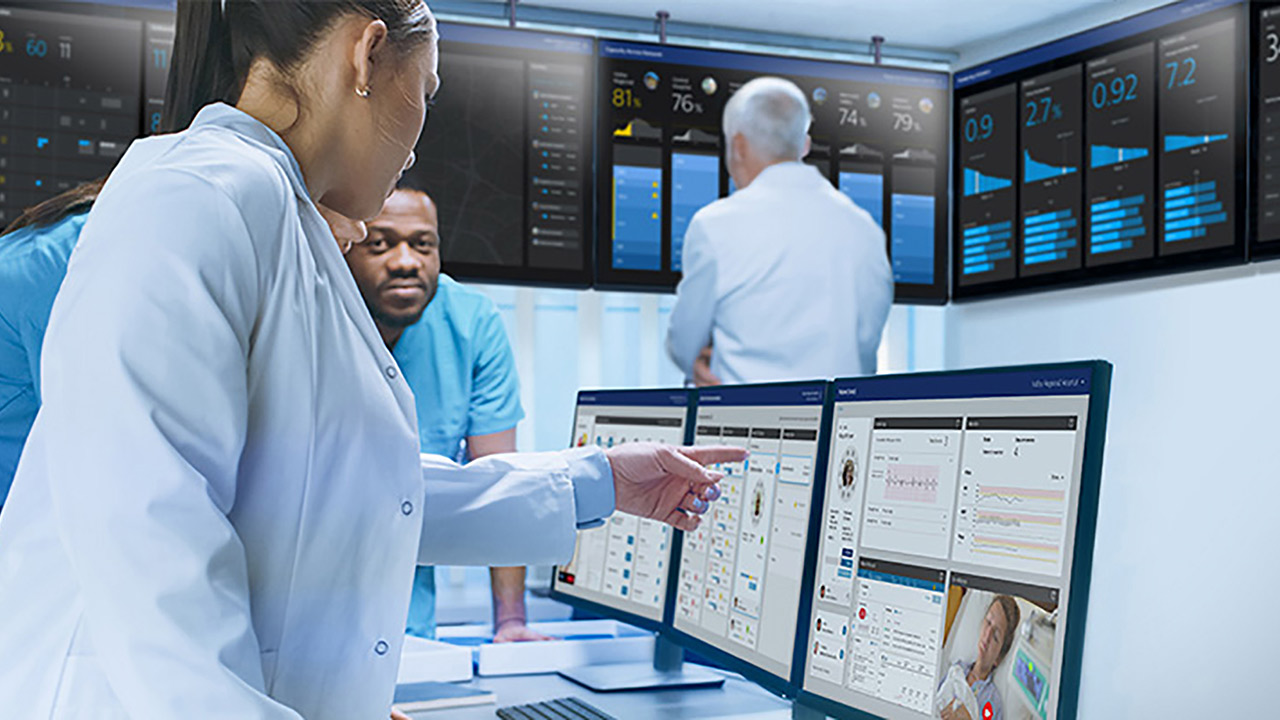 Introducing new HealthSuite informatics solutions
Philips launched two new HealthSuite informatics solutions which are scalable across the enterprise, to support its customers in achieving the Quadruple Aim of healthcare: Patient Flow Capacity Suite, a solution that helps hospitals manage the complete patient journey, and Acute Care Telehealth, which builds on Philips' successful Tele-ICU solutions.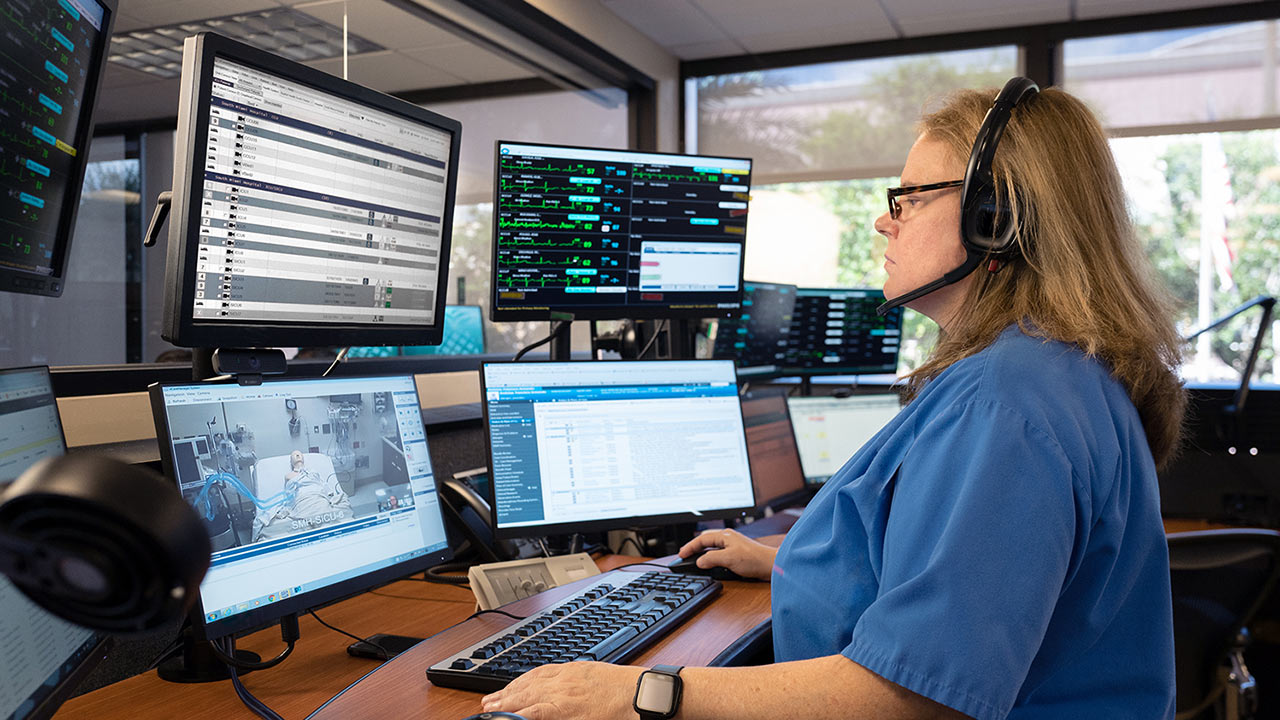 Connecting care
Philips' recently acquired Capsule business continued to add new device drivers to its Medical Device Information Platform, which will be integrated with HealthSuite. With more than 1,000 unique types of medical devices capable of integrating with the platform, customers can connect more devices to advance health systems' digital transformation with intelligent, vendor-agnostic tools that turn complex data streams into actionable insights.
Subscribe
Make sure you receive the latest news from Philips and alerts for upcoming investor events by subscribing via the following link: Receive updates from Philips