Q1 2021 results
Amsterdam, April 26, 2021
Philips delivers Q1 sales of EUR 3.8 billion, with 9% comparable sales growth; net income amounts to EUR 40 million and Adjusted EBITA margin improves 390 basis points to 9.5%
Following the agreement to sell the Domestic Appliances business to global investment firm Hillhouse Capital, this business is reported as a discontinued operation as of Q1 2021. Consequently, sales and results from the Domestic Appliances business are no longer included in the results of continuing operations.
Group sales amounted to EUR 3.8 billion, with 9% comparable sales growth
Comparable order intake decreased 5%, with double-digit growth in the Diagnosis & Treatment businesses and a double-digit decline in the Connected Care businesses on the back of 80% growth in Q1 2020
Income from continuing operations was a loss of EUR 34 million. Excluding the impact of a provision related to precautionary actions to address a component quality issue, income from continuing operations improved by EUR 139 million year-on-year. Income from continuing operations was EUR 17 million in Q1 2020.
Adjusted EBITA increased to EUR 362 million, or 9.5% of sales, compared to EUR 208 million, or 5.6% of sales in Q1 2020
Operating cash flow improved to EUR 321 million, compared to EUR 181 million in Q1 2020
Free cash flow was EUR 169 million, compared to an outflow of EUR 15 million in Q1 2020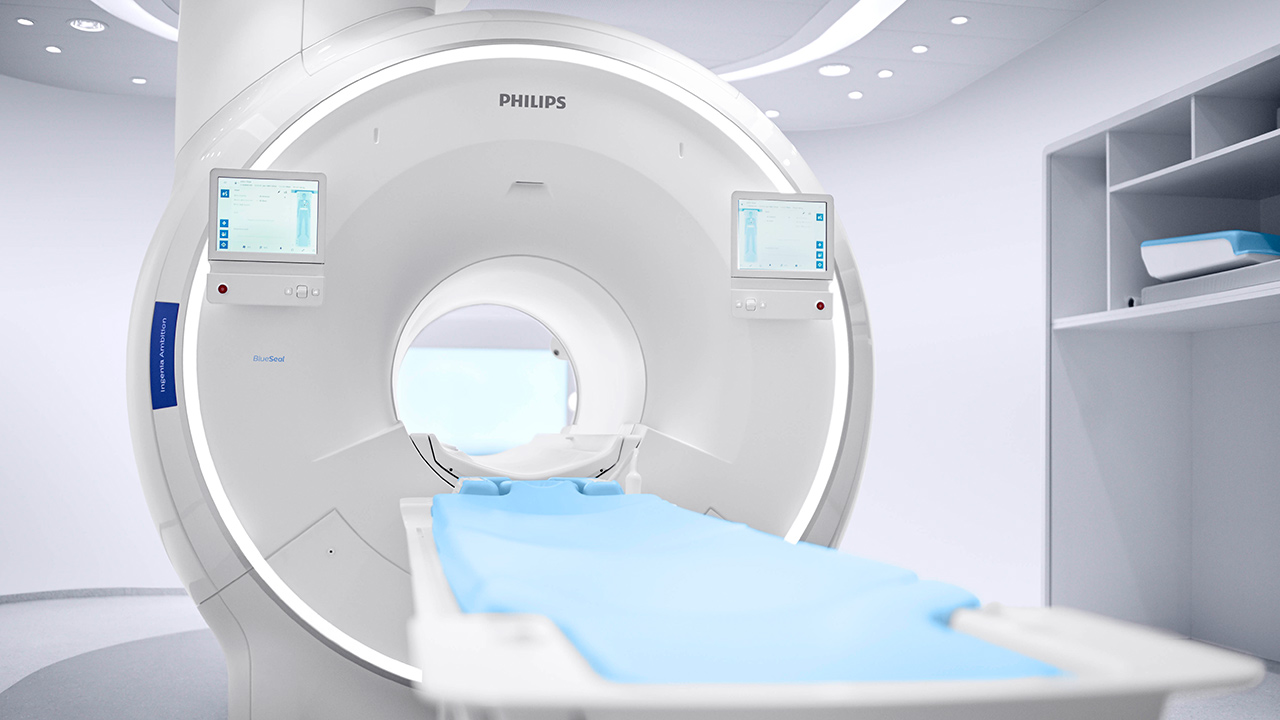 New long-term strategic partnerships
Philips signed multiple new long-term strategic partnerships in North America, Europe and Asia, including a 5-year agreement with Spanish healthcare group Vithas. Philips will provide Vithas with diagnostic imaging systems combined with advanced informatics, and image-guided therapy solutions, to enhance patient care.
Discover more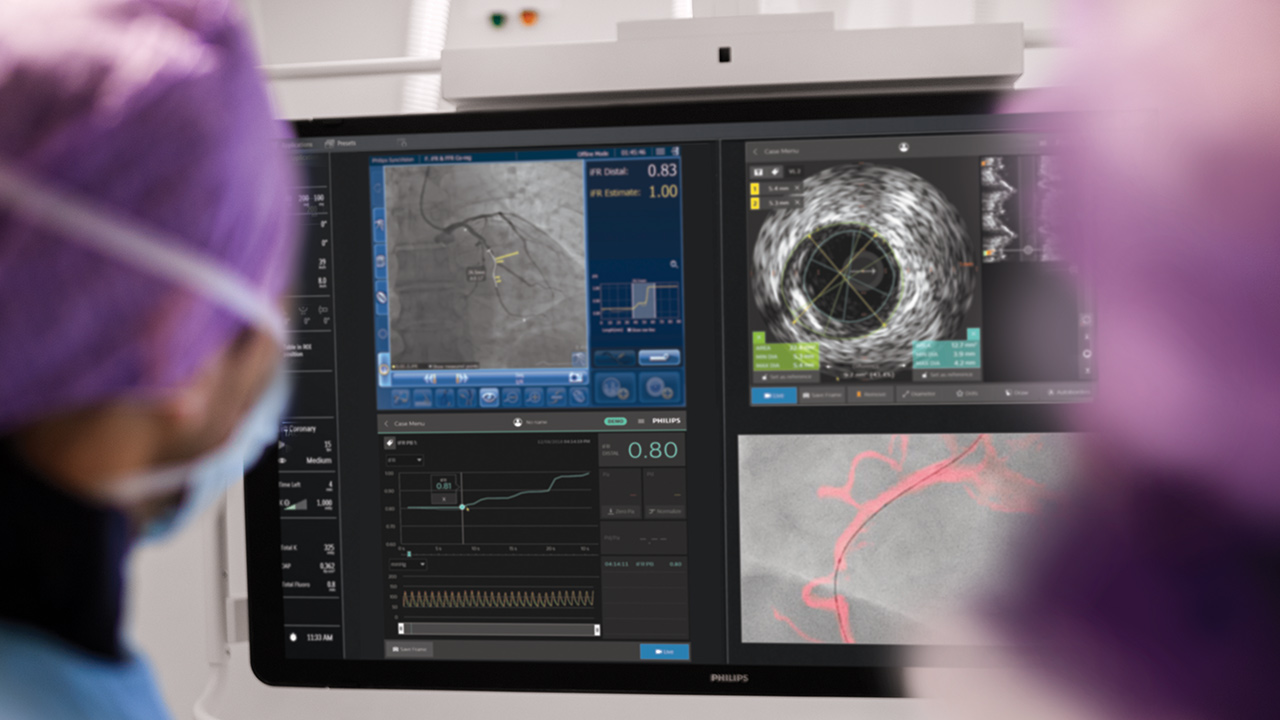 Strong growth for Image-Guided Therapy Devices
Strong traction for Philips' diagnostic and therapeutic catheter portfolio, which includes innovations such as Philips' coronary and peripheral IVUS catheters, coupled with the resumption of elective procedures, resulted in a return to double-digit growth for the Image-Guided Therapy Devices business in the quarter.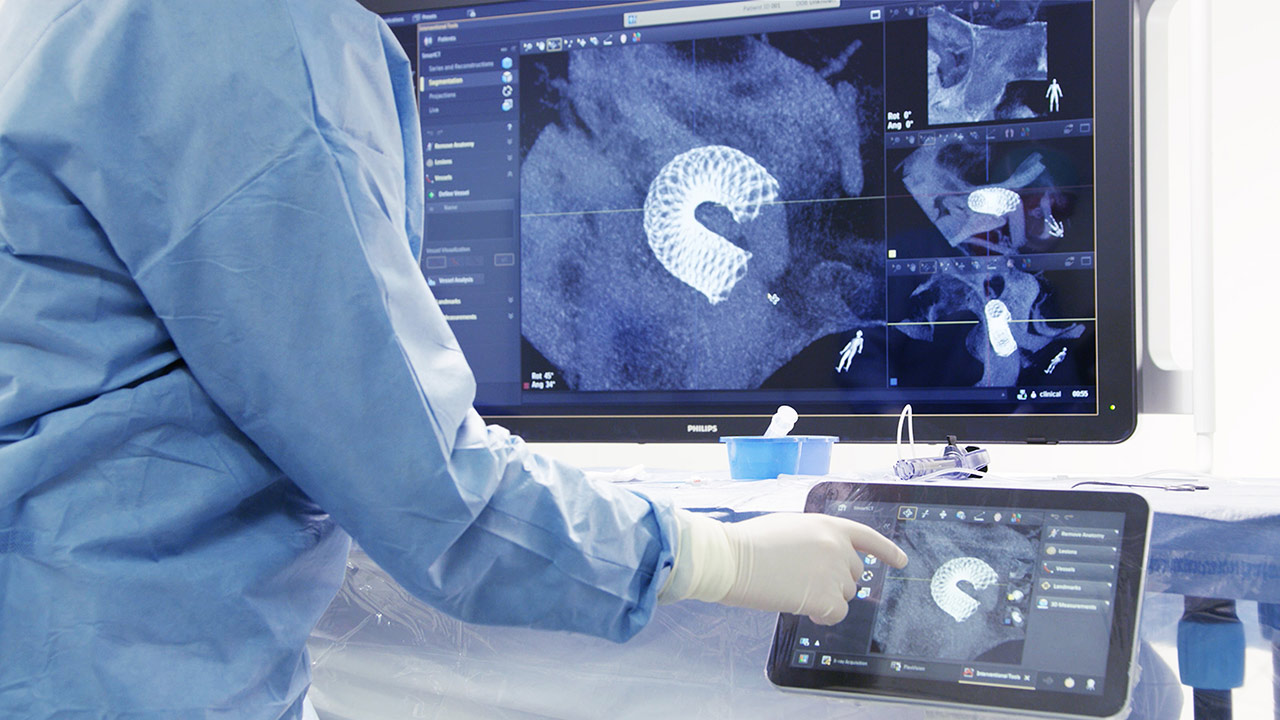 Expanding the Image-Guided Therapy portfolio
Philips received US FDA clearance for its SmartCT (Cone Beam CT) application for the Azurion image-guided therapy system, which provides interventionalists with CT-like 3D images to enhance procedural outcomes and fits seamlessly into existing workflows. An industry-first, Philips also introduced ClarifEye Augmented Reality Surgical Navigation, advancing minimally invasive spine procedures in the hybrid operating room.
Discover more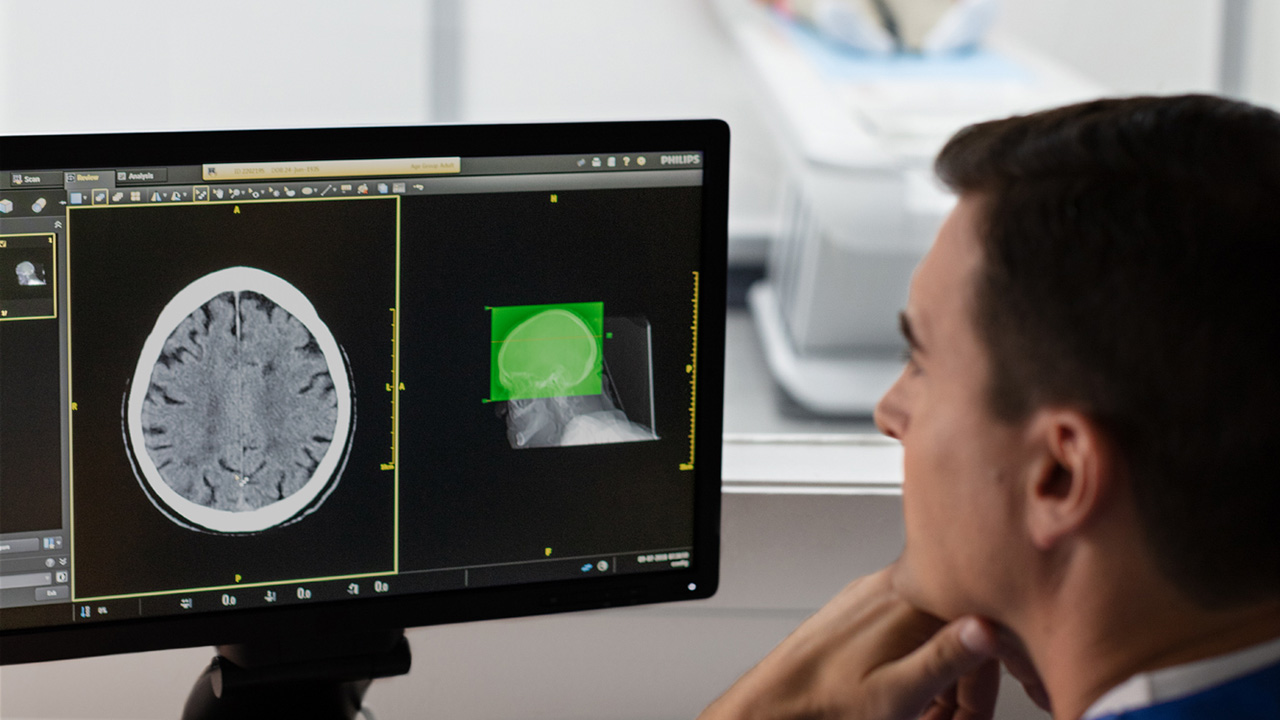 Launch of AI-enabled Precise Suite
Philips expanded its Incisive CT platform with the launch of the AI-enabled Precise Suite, delivering smart workflows from image acquisition to reporting, with image reconstruction, automated patient positioning, and real-time interventional guidance to drive precision in dose, speed, and image quality.
Discover more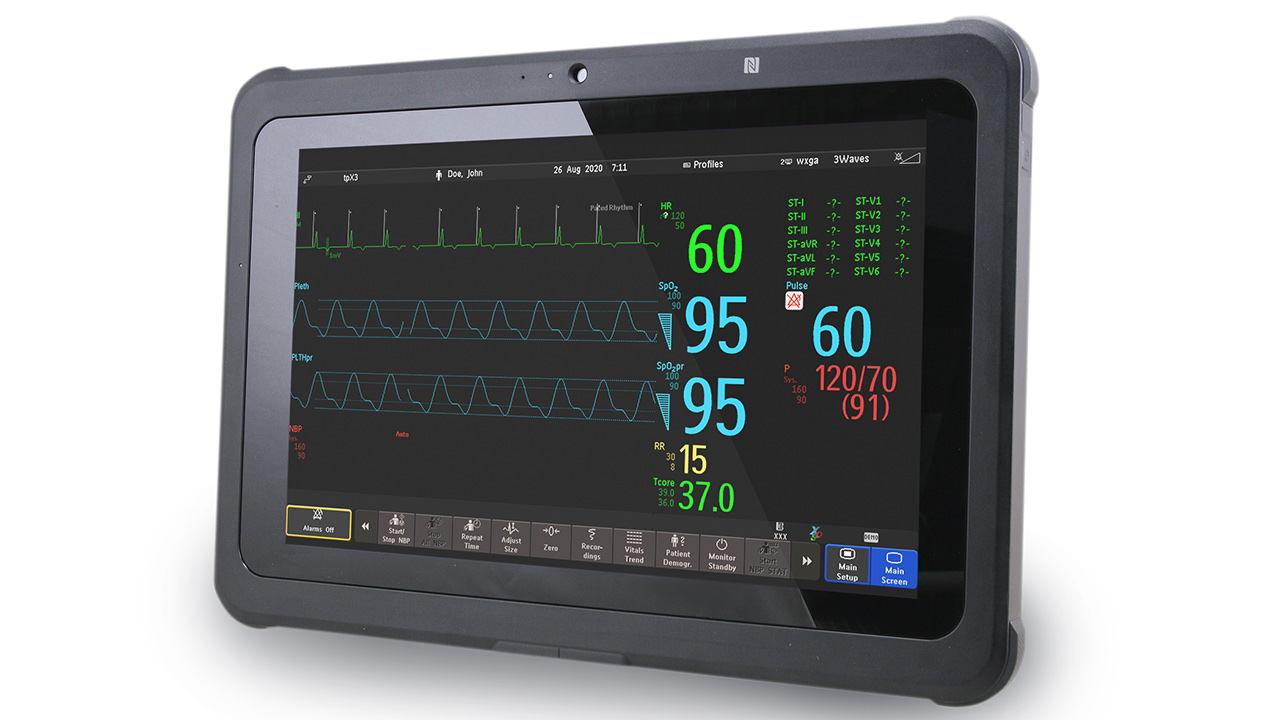 Strengthening remote patient management
Expanding its remote patient management offering, Philips introduced the Medical Tablet, a portable monitoring kit designed to help clinicians remotely monitor larger patient populations during emergency situations. This new offering, which is available in North America, Europe and Japan, provides remote access to patient data to improve workflows and better manage increased patient volumes.
Discover more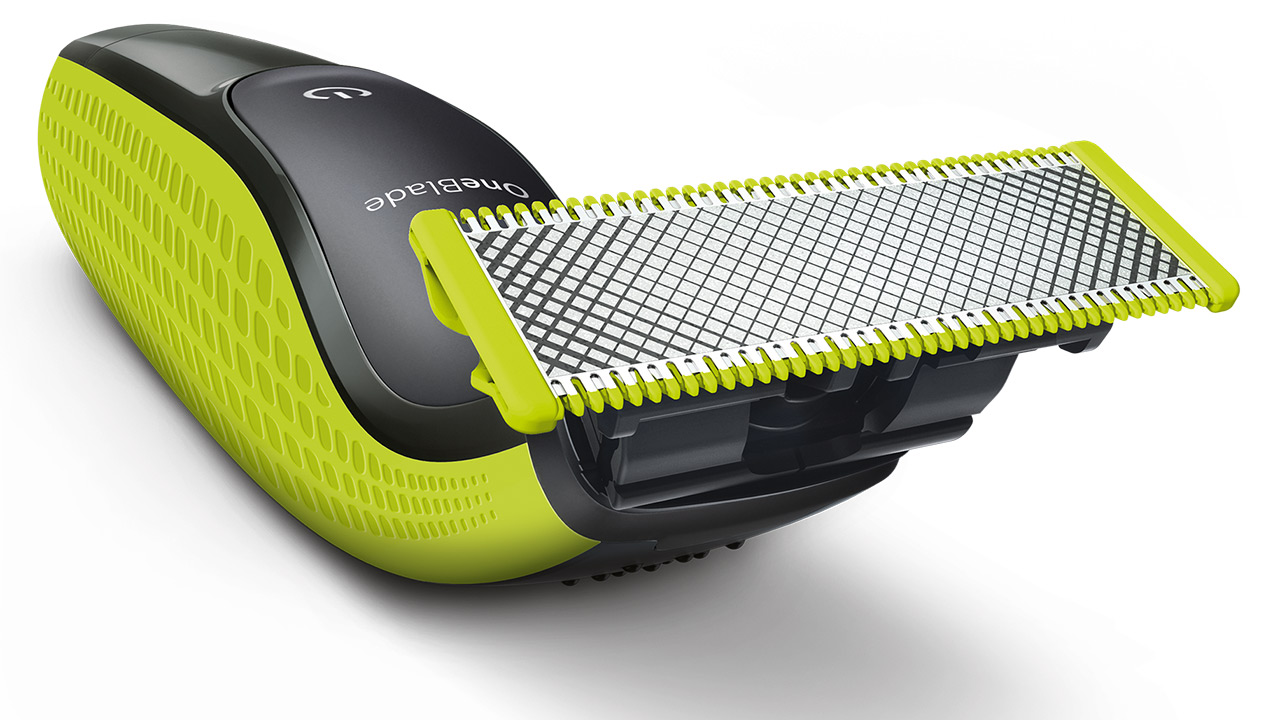 Landmark innovations in personal care
Philips produced its 100 millionth OneBlade, just 5 years after its launch in 2016. The Philips OneBlade has disrupted shaving markets worldwide, creating a new category for shaving, trimming, and edging. Philips also introduced the Lumea IPL 9000 series with SenseIQ technology for personalized hair removal, which is available through a Try&Buy subscription model in Germany, the Netherlands and other countries.
Discover more
Subscribe
Make sure you receive the latest news from Philips and alerts for upcoming investor events by subscribing via the following link: Receive updates from Philips