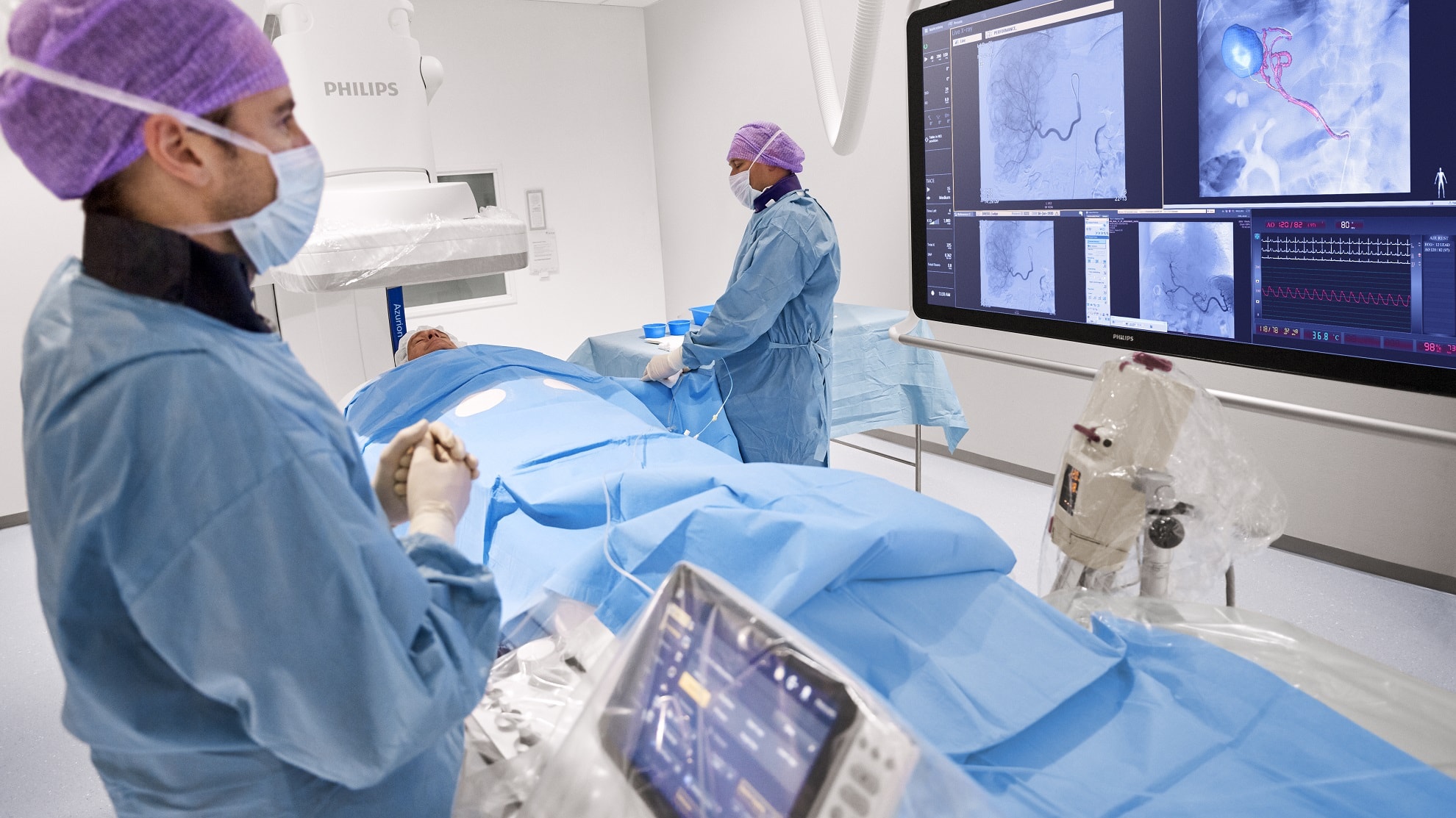 Download our Quarterly Report and other documents
Message from the CEO
"We had a solid start to the year, with 2% Group comparable sales growth and a 90-basis-point improvement in the Adjusted EBITA margin. Despite continued volatility in the markets in which we operate, our HealthTech portfolio grew 3% and achieved further operational improvements, resulting in an 80-basis-point increase in the Adjusted EBITA margin.
Our Diagnosis & Treatment businesses and our Personal Health businesses delivered strong margin improvements, while our Connected Care & Health Informatics businesses reflected the unevenness of sales from large hospital informatics deals. Comparable order intake growth was 2%, driven by mid-single-digit growth in the Diagnosis & Treatment businesses.
During what was a very active quarter, in line with our strategic plan we decreased our shareholding in Philips Lighting to 55%. We continued to strengthen our position as a leader in health technology by launching several breakthrough innovations, forging strategic partnerships and winning various integrated solutions deals. The recent STOXX Europe 600 Index reclassification of Philips' shares to 'Health Care' from 'Industrial Goods & Services' acknowledges our transformation into a health technology company.
As we execute our strategy, we will further improve our underlying performance and target to deliver 4-6% comparable sales growth and an improvement in Adjusted EBITA margin of around 100 basis points per year. Our outlook for 2017 remains unchanged as we expect further operational improvements and comparable sales growth in the year to be back-end loaded."
Frans van Houten

, Chief Executive Officer
Our Q1 2017 performance at a glance
Key data
in millions of EUR unless otherwise stated
| | | |
| --- | --- | --- |
| | | |
| | | |
| | | |
| | | |
| Income from operations (EBIT) | | |
| | | |
| | | |
| | | |
| | | |
| | | |
| | | |
| Investments in associates | | |
| | | |
| Income from continuing operations | | |
| | | |
| | | |
| Net income attributable to shareholders per common share (in EUR) - diluted | | |
Sales increased to EUR 5.7 billion, with comparable sales growth of 3% in the HealthTech portfolio and 2% for the Group
Net income amounted to EUR 259 million, compared to EUR 37 million in Q1 2016
Income from operations (EBIT) amounted to EUR 348 million, compared to EUR 199 million in Q1 2016
EBITA improved to EUR 437 million, or 7.6% of sales, compared to EUR 290 million, or 5.3% of sales, in Q1 2016
Adjusted EBITA improved to EUR 442 million, or 7.7% of sales, compared to EUR 374 million, or 6.8% of sales, in Q1 2016
Operating cash flow totaled EUR 343 million, compared to EUR 10 million in Q1 2016; free cash flow of EUR 295 million, compared to an outflow of EUR 177 million in Q1 2016
Making the world healthier and more sustainable
Driving social and environmental progress