2018 annual results
Amsterdam, February 26, 2019
Transforming healthcare through innovation
Sales rose to EUR 18.1 billion, a nominal increase of 2%, which reflected 5% nominal growth in the Diagnosis & Treatment businesses, a 3% sales decline in the Connected Care & Health Informatics businesses and a 1% decline in the Personal Health businesses. On a comparable basis the 5% growth reflected 7% growth in the Diagnosis & Treatment businesses, higher IP royalty income, 3% growth in the Personal Health businesses, and flat sales in the Connected Care & Health Informatics businesses.

Net income amounted to EUR 1.1 billion, a decrease of EUR 773 million compared to 2017, mainly due to the deconsolidation of Signify (formerly Philips Lighting). Net income is not allocated to segments as certain income and expense line items are monitored on a centralized basis.

Adjusted EBITA totaled EUR 2.4 billion, or 13.1% of sales, an increase of EUR 213 million, or 100 basis points as a % of sales, compared to 2017. The productivity programs delivered annual savings of approximately EUR 466 million, ahead of the targeted savings of EUR 400 million, and included approximately EUR 269 million procurement savings, led by the Design for Excellence (DfX) program, and EUR 197 million savings from other productivity programs.

Net cash provided by operating activities amounted to EUR 1.8 billion, a decrease of EUR 90 million compared to 2017, as higher earnings were offset by higher working capital outflows. Free cash flow amounted to EUR 984 million, which includes a EUR 176 million outflow related to pension liability de-risking and an early bond redemption.

On June 28, 2017, Philips announced a EUR 1.5 billion share buyback program for capital reduction purposes. Under that program, which was initiated in the third quarter of 2017, Philips repurchased shares in the open market and entered into a number of forward transactions, some of which are to be settled in Q2 2019. As the program was initiated for capital reduction purposes, Philips intends to cancel all of the shares acquired under the program.

On January 29, 2019, Philips announced a new share buyback program for an amount of up to EUR 1.5 billion. Philips started the program in the first quarter of 2019 and expects to complete it within two years. As the program was initiated for capital reduction purposes, Philips intends to cancel all shares acquired under the program. The program will be executed by an intermediary to allow for purchases in the open market during both open and closed periods.

At the 2018 World Economic Forum Annual Meeting in Davos, Switzerland, CEO Frans van Houten cemented Philips' 2020 commitment to the Circular Economy by pledging to take back and repurpose all large medical systems that its customers are prepared to return to Philips; this was subsequently extended to all medical equipment by 2025.
Philips started receiving power from the Dutch wind farm Bouwdokken – a landmark achievement resulting from a unique green energy purchasing consortium established together with AkzoNobel Specialty Chemicals, DSM and Google.
Philips received the Sustainable Purchasing Leadership Council's 2018 Supplier Engagement Award in recognition of the exceptional improvements that our Supplier Sustainability Performance program has driven in sustainable performance across the company's value chain.
Philips and the governments of Ethiopia and the Netherlands signed a seven-year agreement to build Ethiopia's first specialized Cardiac Care Center, a complete hospital solution for state-of-the-art diagnosis and treatment of cardiac diseases. The new cardiology center is another example of Philips' strategy of delivering co-designed integrated solutions aimed at solving complex healthcare challenges and creating a more sustainable approach to healthcare.
Philips launched the Ingenia Ambition X 1.5T MR, which combines fully sealed BlueSeal magnet technology and workflow innovations for more productive, helium-free operations. The first commercial installation of the Ingenia Ambition X was completed at Spital Uster Hospital, a major provider of extended primary healthcare in the canton of Zurich, Switzerland.
Scoring 81 out of 100 points overall, Philips came second in the Health Care Equipment & Services industry group of the 2018 Dow Jones Sustainability Index. This is the first year that we have been reclassified to this category, in line with our transformation to a focused health technology company.
Inspired by the European Commission's recycled plastics pledge campaign, Philips has set itself an ambitious new target to use 7,600 tons of recycled plastics in 2025, measured against a baseline of 1,850 tons in 2017.
Philips became the first health technology company to have its new CO2 emission targets accepted by the Science-Based Targets initiative (SBTi), a collaboration between the CDP, the United Nations Global Compact (UNGC), the World Resources Institute (WRI) and the World Wide Fund for Nature (WWF) aimed at driving ambitious corporate climate action.
For the sixth consecutive year, Philips has been placed on the CDP Climate Change A List. We have been recognized for our actions during the last reporting year to reduce emissions, mitigate climate risks and develop the low-carbon economy.
Lives Improved increased 3% year-on-year to 2.24 billion (includes Signify); our efforts to improve access to care for underserved healthcare communities resulted in 175 million lives improved in 2018 (14% growth year-on-year).
Green and Circular Revenues amounted to 64% and 12% of sales respectively.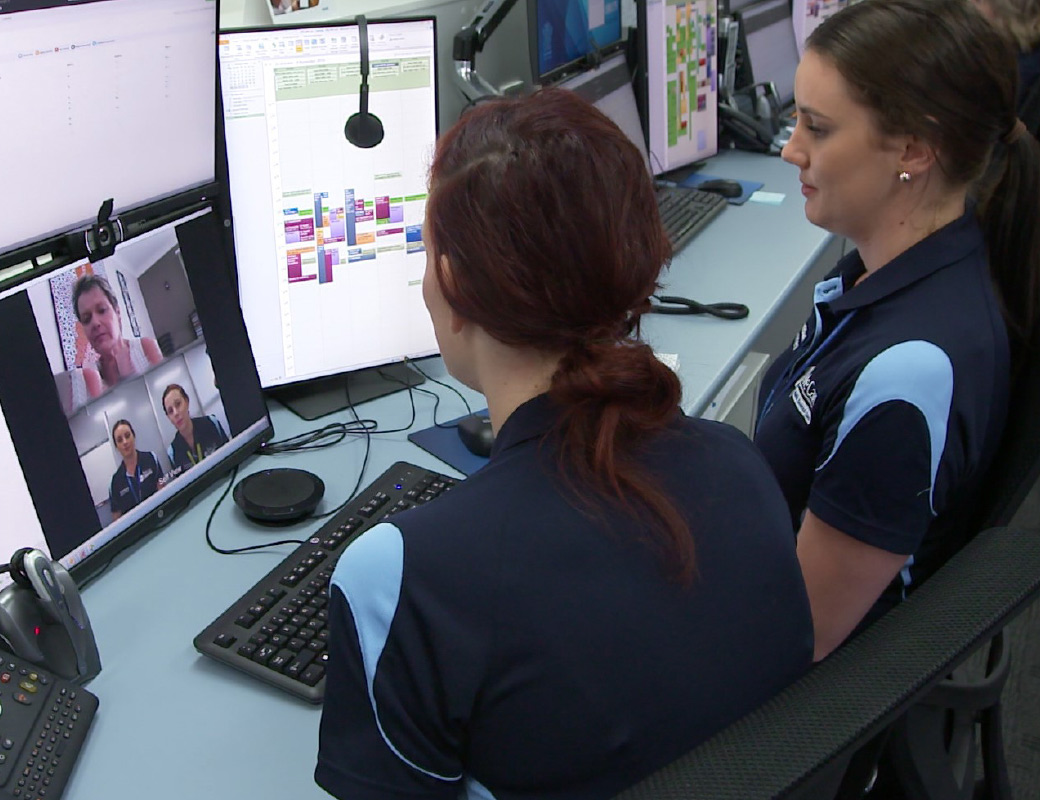 Reducing hospital readmissions with remote patient care management
West Moreton Health, Queensland, Australia
West Moreton Health is pioneering the use of remote patient care management to help chronically ill patients achieve better health and stay out of hospital. 
Philips and West Moreton Health developed Mobile Enabled Care (MeCare), an innovative program that combines technology, in-home support and education to empower patients and help enable early intervention when needed.
28% decrease in potentially preventable hospitalizations in chronically ill patients1)
53% decrease in hospital emergency department visits for these patients2)
Our clinicians can now intervene early if a patient's health is showing signs of deterioration.
Melinda Parcell Executive Director Community and Rural Services,
West Moreton Health

1)Compared to a baseline average of potentially preventable hospitalizations without the MeCare program.2)Compared to a pre-MeCare trend. Without intervention through MeCare, the emergency department visits for this group were predicted to continue to increase.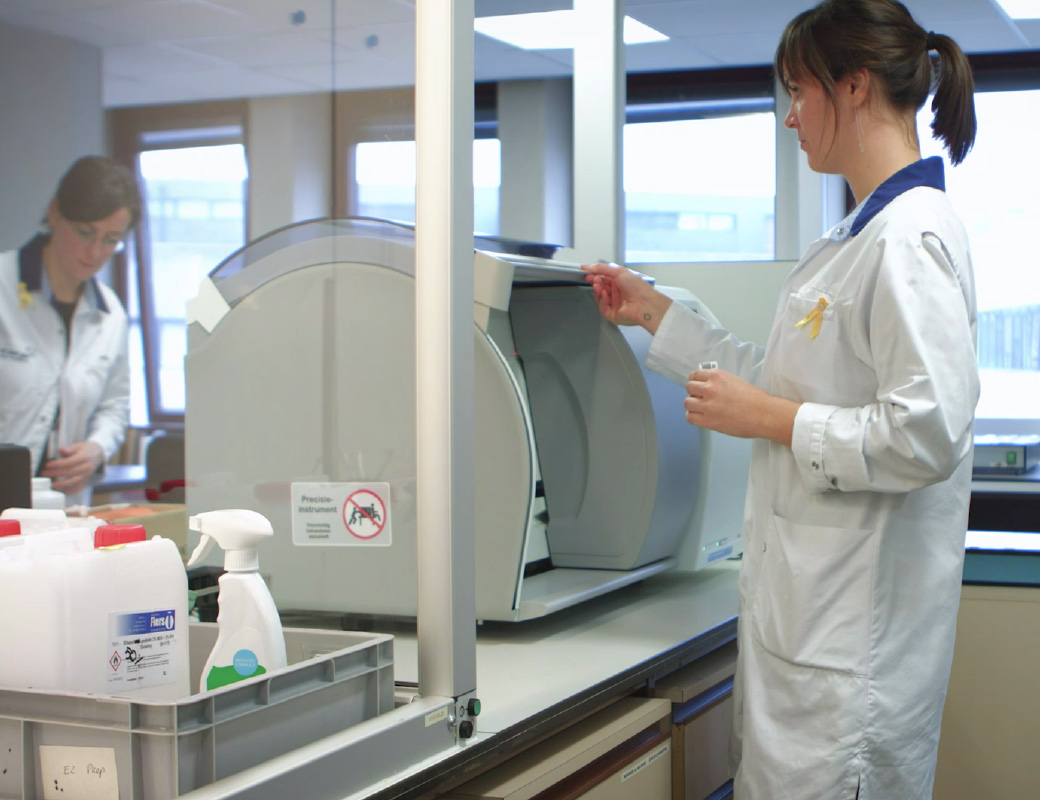 Unlocking the full potential of digital pathology for primary diagnostics
AZ Sint-Jan, Bruges, Belgium
Using Philips digital pathology solutions, the Anatomical Pathology laboratory of AZ Sint-Jan hospital in Bruges was the first in Belgium to digitize workflow for primary diagnostics.
Quicker processingof laboratory test
Easy to share informationfor multidisciplinary use
Lower risk of reporting on wrong patient samples
Improved ergonomic conditions for laboratory staff
Digital pathology enhances clinical confidence in our findings by delivering the right result the first time.
Dr. Ivo van den Berghe Director of surgical pathology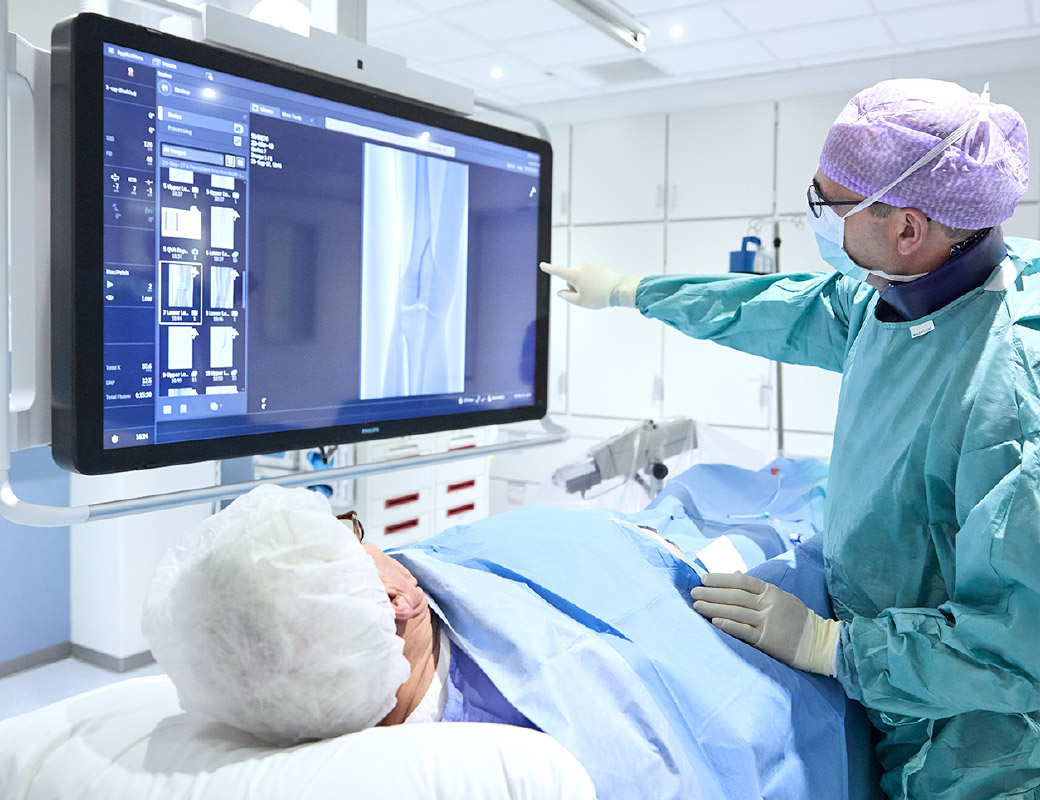 Reducing procedure time in image-guided therapy with Philips Azurion
St. Antonius Hospital, The Netherlands
St. Antonius Hospital was one of the first hospitals in the world to install Philips Azurion, the next-generation image guided-therapy platform. An independently verified study shows that St. Antonius Hospital has achieved significant improvements in workflow with the new interventional lab.
12% reductionin patient preparation time
17% reductionin procedure time
28% reduction on post-procedure lab time
With Philips Azurion, we now have the ability to treat one more patient a day, with no compromise to patient safety or quality of care.
Marco van Strijen MD – Interventional Radiologist at St. Antonius Hospital

Results are specific to the institution where they were obtained and may not reflect the results achievable at other institutions.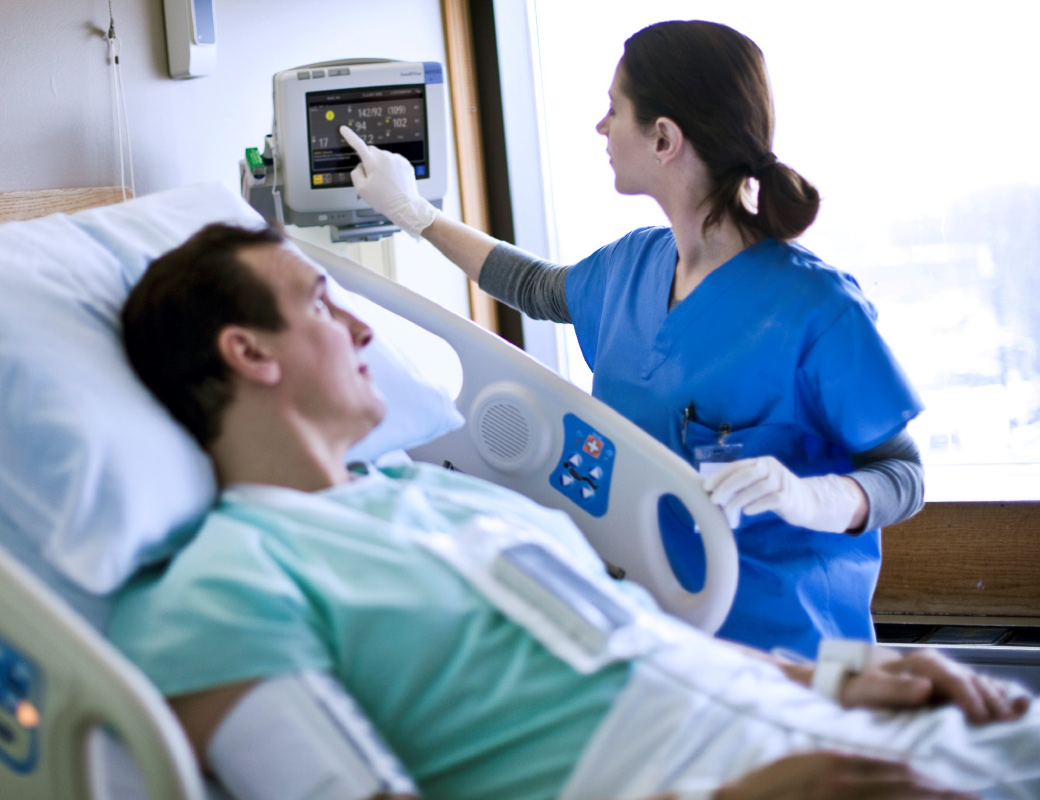 Empowering nurses to be able to make critical interventions
Saratoga Hospital, New York, US
Internal research on patient events uncovered a need for more support of nursing staff as they dealt with patient events outside of the ICU. Our solution supports clinicians in identifying and responding to patient events with the help of Philips IntelliVue MP5SC patient monitors and IntelliVue Guardian early warning scoring.
66%of cardiac arrest patients show abnormal signs and symptoms up to 6 hours prior to cardiac arrest, but physicians are only notified 25% of the time1)
63% reduction in patient transfers to the ICU within its 20-bed orthopedic unit, which dropped from three or four codes per year to zero2)
The early warning scoring system helps us better identify patients at risk and, most importantly, respond to those patients earlier.
Mary Jo LaPosta, MS, PhD, RNSenior Vice President, Saratoga Hospital

1)Franklin C, Mathew J. Developing strategies to prevent in hospital cardiac arrest: analyzing responses of physicians and nurses in the hours before the event. Crit Care Med. 1994;22(2):244-2472)Based on results collected from 2015 to 2018. Results are specific to the institution where they were obtained and may not reflect the results achievable at other institutions.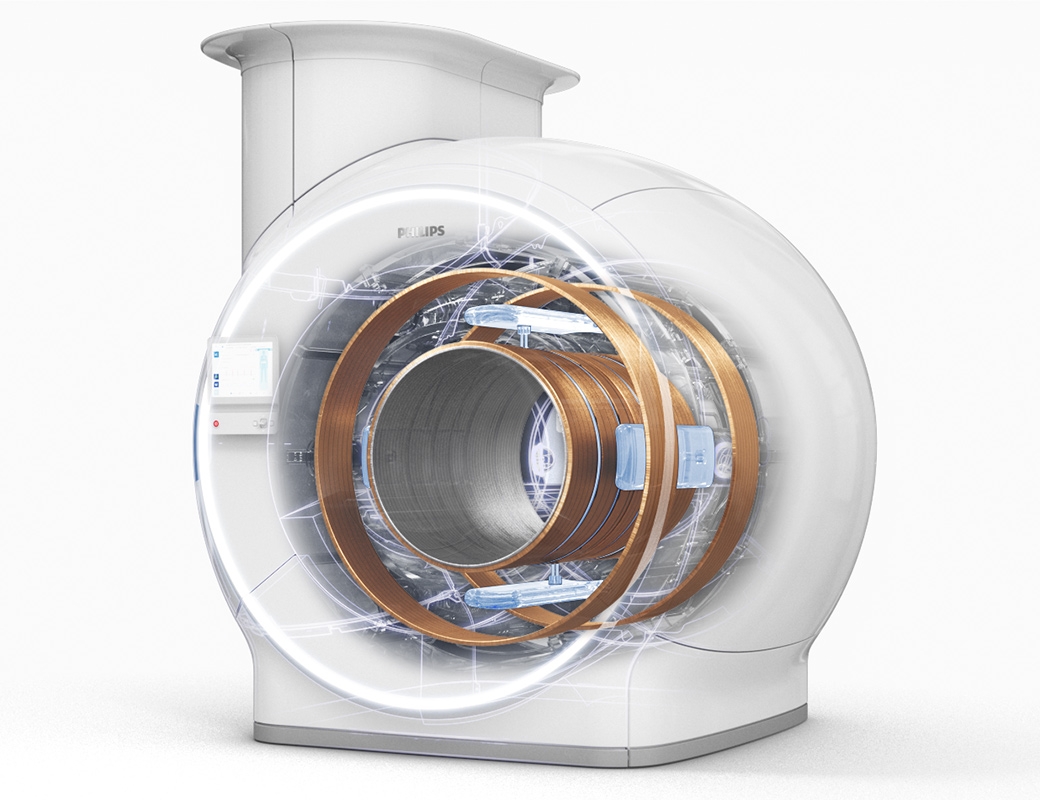 Ingenia Ambition 1.5T MRI with BlueSeal magnet and Compressed SENSE acceleration
RadNet, US
With its revolutionary, fully sealed BlueSeal magnet, Ingenia Ambition enables more productive1), helium-free MR operations, reducing the chance of potentially lengthy and costly disruptions, and virtually eliminating dependency on a commodity with an unpredictable supply. The fully sealed system does not require a vent pipe, significantly reducing the typical MR siting challenges and lowering construction costs.
The Ingenia Ambition delivers superb image quality, even for challenging patients, and performs MRI exams up to 50% faster with Compressed SENSE acceleration for all anatomies in both 2D- and 3D scanning2).
<0.5% of the heliumof a conventional system1)
~900 kg lighter magnetthan its predecessor1)
>5 more patients per day within the same scanning hours with Compressed SENSE3)
The key to the Philips Compressed SENSE implementation is that it is universally applicable to all 2D & 3D scans as well as all body parts – that makes an enormous difference.
Dr. Lawrence Tanenbaum Medical Director of RadNet, USA

1)Compared to the Ingenia 1.5T ZBO magnet2)Compared to Philips scans without Compressed SENSE3)Radiologie Dr Wagner, Göttingen, Germany. Results from case studies are not predictive of results in other cases. Results in other cases may vary.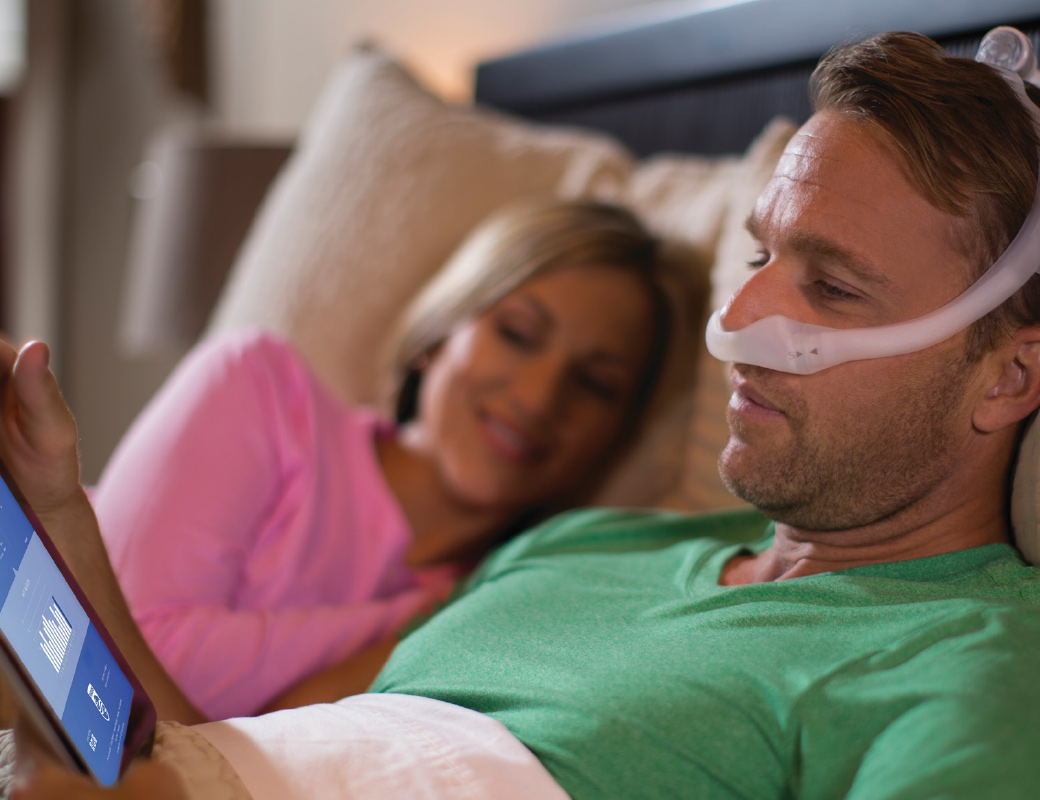 DreamMapper app
The DreamMapper app helps motivate people living with sleep apnea to improve their adherence to treatment by providing tools and real-time tracking and analysis of their PAP (positive airway pressure) therapy from Philips devices.
10% of the world's adult population suffers from sleep apnea, but many struggle to stick with their therapy.
58% more people used their therapy every night when they used DreamMapper1)
283% higher success ratefor DreamMapper users struggling with adherence to sleep therapy1)
1)Retrospective review conducted by Philips Respironics of the EncoreAnywhere database
Subscribe
Make sure you receive the latest news from Philips and alerts for upcoming investor events by subscribing via the following link: Receive updates from Philips