2017 annual results
Amsterdam, February 20, 2018
Addressing healthcare challenges through innovation
Sales rose to EUR 17.8 billion, a nominal increase of 2%, which reflected 3% nominal growth in the Personal Health businesses and Diagnosis & Treatment businesses and flat year-on-year sales in the Connected Care & Health Informatics businesses. On a comparable basis the 4% growth was driven by 6% growth in the Personal Health businesses and 3% growth in the Connected Care & Health Informatics and Diagnosis & Treatment businesses.
As of December 31, 2017, Philips' shareholding in Philips Lighting was decreased to 29.01% of Philips Lighting's issued share capital. As a result, Philips no longer has control over Philips Lighting and has ceased to consolidate Philips Lighting. With the completion of this transaction, Philips reached an important milestone in pivoting Philips into a focused health technology company. For further information, refer to Philips Lighting sell-down in the full PDF.
Net income amounted to EUR 1.9 billion and increased by EUR 379 million compared to 2016, driven by improvements in operational performance, lower net financial expenses and higher discontinued operations results, partly offset by higher restructuring and acquisition-related charges and higher income taxes, which included a tax charge of EUR 171 million due to the US Tax Cuts and Jobs Act. Net income is not allocated to segments as certain income and expense line items are monitored on a centralized basis.
Adjusted EBITA totaled EUR 2.2 billion, or 12.1% of sales, an increase of EUR 232 million, or 110 basis points as a % of sales, compared to 2016. The productivity programs delivered annual savings of approximately EUR 483 million, ahead of the targeted savings of EUR 400 million, and included approximately EUR 260 million procurement savings, led by the Design for Excellence (DfX) program, and EUR 223 million savings from other productivity programs.
Net cash provided by operating activities amounted to EUR 1.9 billion and increased by EUR 700 million compared to 2016. Free cash flow amounted to EUR 1.2 billion and increased by EUR 756 million compared to 2016. The increase was mainly driven by higher earnings and the dividend related to the retained interest in the combined businesses of Lumileds and Automotive, lower outflows related to pension de-risking settlements, as well as the cash outflows in Q4 2016 of EUR 280 million related to the Masimo agreements. For further information on the Masimo agreements, refer to Provisions in the full PDF.
On June 28, 2017, Royal Philips announced a EUR 1.5 billion share buyback program. Philips started the program in the third quarter of 2017 and continues to make progress. As the program was initiated for capital reduction purposes, Philips intends to cancel all of the shares acquired under the program.
In line with our mission to improve people's lives, we have embedded sustainability at the heart of our business processes, and Philips was named industry leader in the Dow Jones Sustainability Index for the 3rd year in a row. In the Carbon Disclosure Project, we achieved the highest score for the 5th year in a row. Green Revenues, including products and solutions sales, increased to 60% of total revenues in 2017.
Lives Improved increased to 2.2 billion, driven by all segments, with strong growth in China, India and North America.
At the United Nations in September Philips made an extended commitment to improve the lives of 300 million people in underserved healthcare communities by 2025.
Philips was named Industry Leader in the Diversified Industrials category in the 2017 Dow Jones Sustainability Index for the third year in a row, achieving best-in-class scores in several categories, including corporate governance, climate strategy and operational eco-efficiency.
Philips achieved the highest result in the 2017 Carbon Disclosure Project (climate change A-list) for the fifth year in a row, supporting our climate strategy.
Green Revenues at 60% of total sales, Circular Revenues at 11%
In 2017, all Philips' US operations were powered with 100% renewable electricity. Philips also signed two long-term Power Purchase Agreements in the Netherlands: when these windfarms are fully operational, Philips' Dutch operations will be 100%-powered by wind energy.
Philips signed an agreement for a new EUR 1 billion Revolving Credit Facility with an interest rate that is dependent on the company's year-on-year improvement in its sustainability performance.
In this Annual Report, Philips has published its first Environmental Profit and Loss account, indicating an environmental impact of EUR 200 million in its own operations.
As part of our Circular Economy program, we have introduced 160 grams recycled plastic in our top-selling SENSEO® Original coffee machine. In addition, the packaging is made of 90% recycled cardboard, and PVC has been phased out from all internal wiring.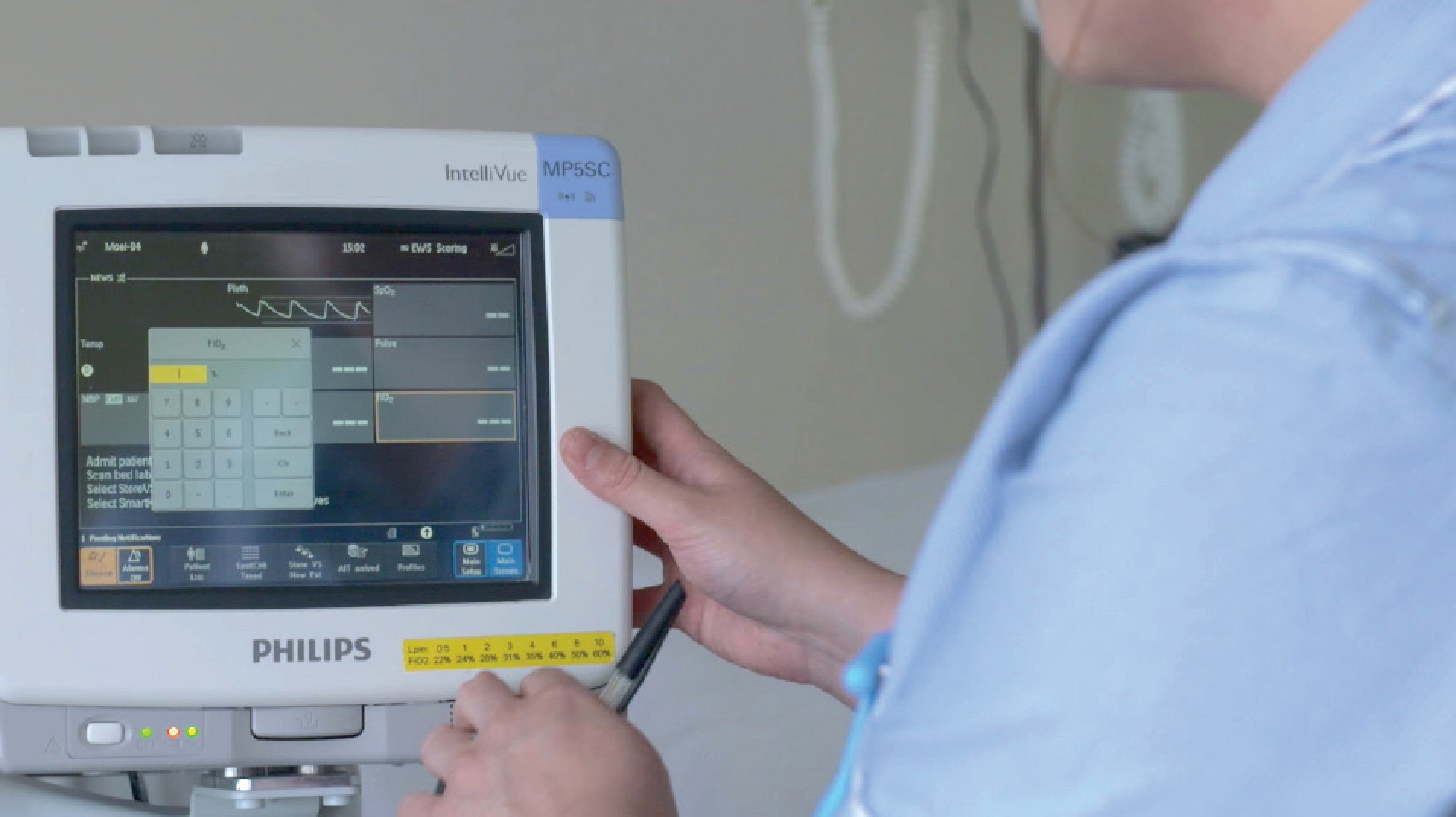 Early Warning Score reduces incidence of serious events in general ward
Ysbyty Gwynedd, General Hospital in Bangor, Wales
Our solution
The implementation of Philips General Ward Solution included the MP55C spot-check patient monitor with IntelliSpace Guardian Early Warning Score. This solution enabled nurses at Ysbyty Gwynedd Hospital to quickly identify deteriorating patients and make sure they got the right care.
35% reduction in serious events
40% decrease in intensive care mortality
86% reduction in cardiac arrest
Philips General Ward Solutions help us to deliver timely care that is matched to patient needs
Dr Chris SubbeConsultant in Acute, Respiratory and Intensive Care Medicine, Ysbyty Gwynedd, The General Hospital in Bangor
Subbe CP, Duller B, Bellomo R. Effect of an automated notification system for deteriorating ward patients on clinical outcomes. Crit Care. 2017 Mar 14;21(1):52.Results are specific to the institution where they were obtained and may not reflect the results acheivable at other institutions.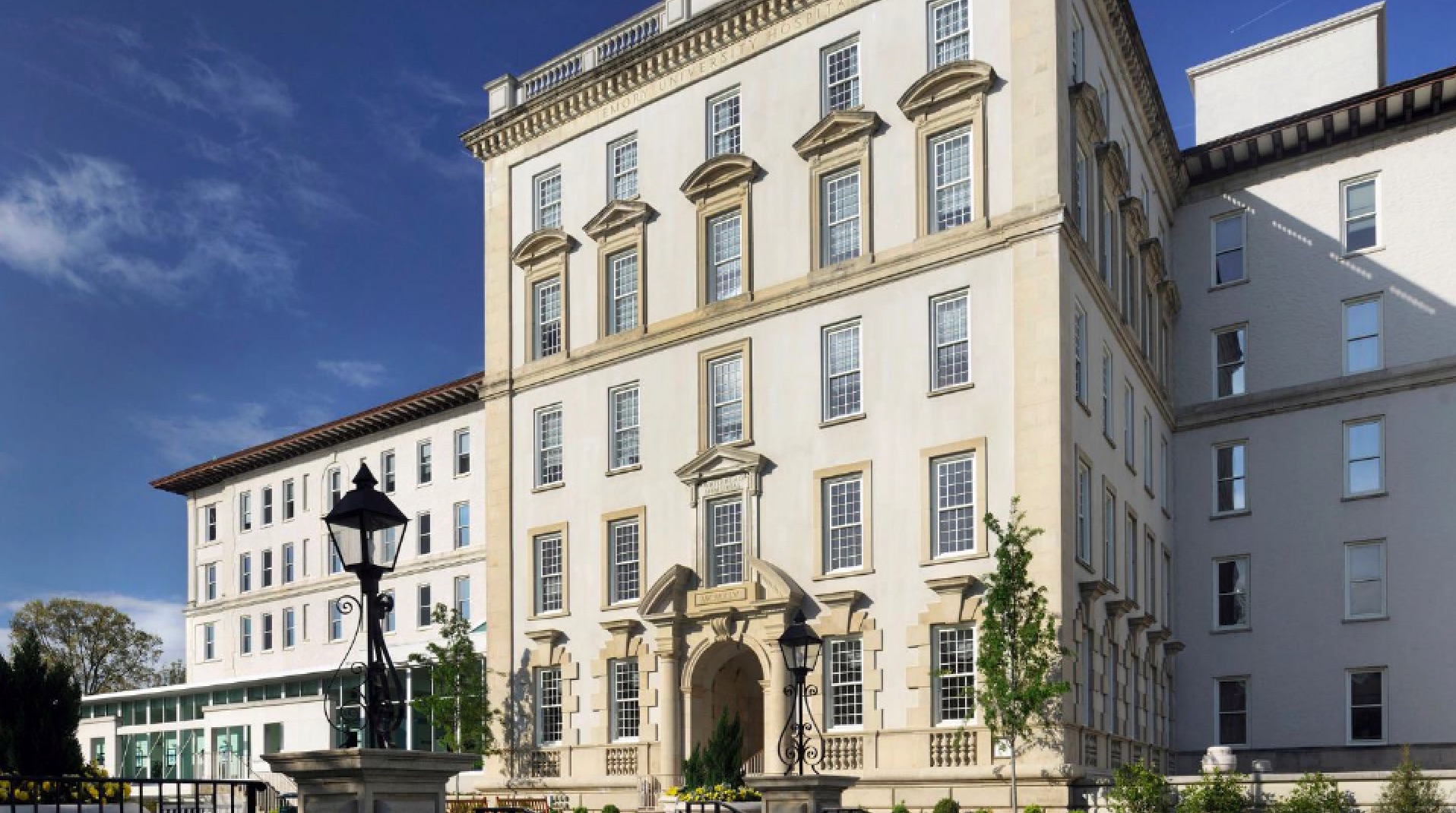 Expanding access to critical care services
Emory Healthcare, Georgia, USA
Our solution
Emory and Philips together implemented an eICU program that allowed for better clinical and financial outcomes – enabling patients to receive more consistent care in the hospital, allowing them to recover in the home setting more often.
Savings of an estimated $4.6M over 15 months
2.1% decrease in 60-day inpatient readmission
4.9% increase in discharges to home healthcare
6.9% decline in discharges to long-term care hospitals
These independent findings verify that our innovative approach improves patient outcomes.
Dr. Timothy BuchmanDirector Critical Care Center, Emory Healthcare
Results are specific to the institution where they were obtained and may not reflect the results acheivable at other institutions.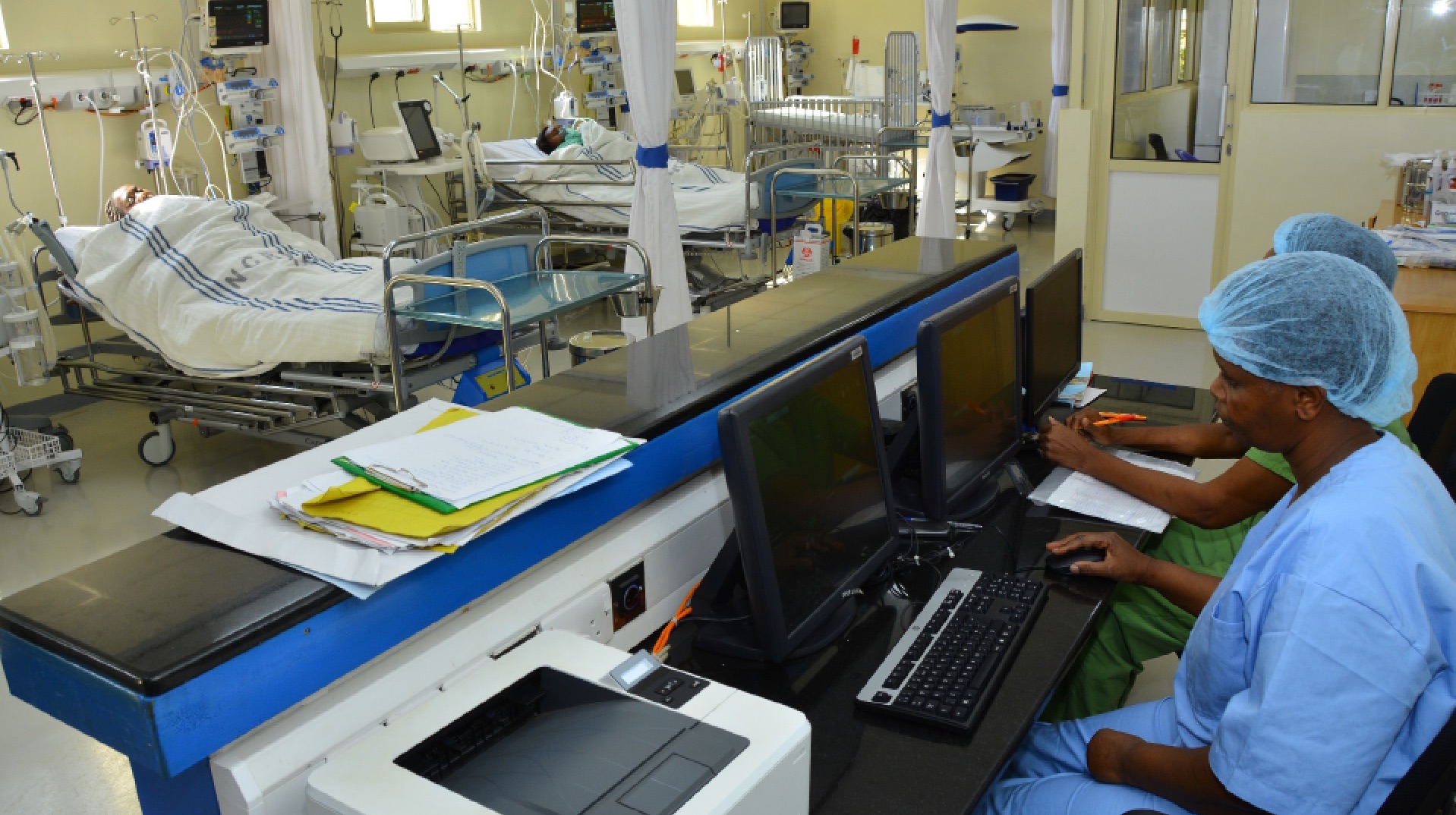 Transforming critical care
Nyeri County Referral Hospital, Nyeri, Kenya
Our solution
Philips adopted the Managed Equipment Services (MES) approach, where Philips took full responsibility for the renovation of Nyeri County Hospital's intensive care unit, helping to improve care, save vital resources and enhance the working experience of its staff.
Improved county clinical care
Reduced operating costs
Improved workflow
A proven approach to expand to other African countries
This collaboration is bringing world-class and sustainable care to where it's needed most: the heart of Kenyan communities.
Dr. Silas NjorogeMedical Superintendent, Nyeri County Referral Hospital
Results are specific to the institution where they were obtained and may not reflect the results acheivable at other institutions.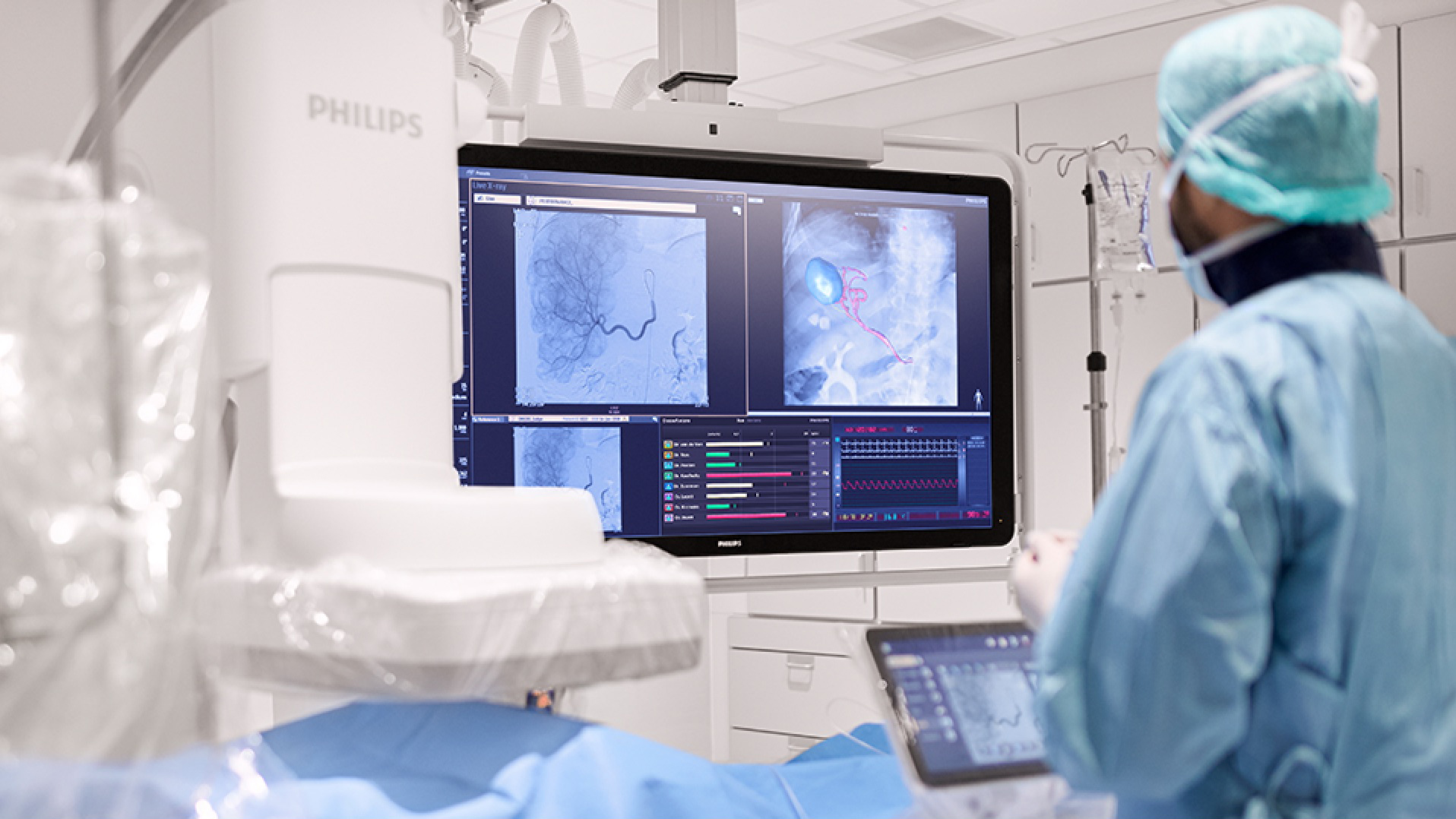 Philips Azurion
This innovative image-guided therapy platform has been developed together with leading hospitals and allows clinicians to:
Maintain high standards of quality
Improve efficiency and productivity in your lab
Move quickly and confidently through cases
High productivity combined with low cost of ownership
Flexible financing, advanced service and support help clinicians maintain peak performance and deliver cost-efficient care.
Workflow study results in a leading interventional department 1)
17% reduction in procedure time
29% reduction in staff movement
25% reduction in planned cases finished late
The ability to treat one more patient per day
1)Interventional Vascular Department St. Antonius Hospital, Utrecht/Nieuwegein, The Netherlands. Results are specific to the institution where they were obtained and may not reflect the results achievable at other institutions.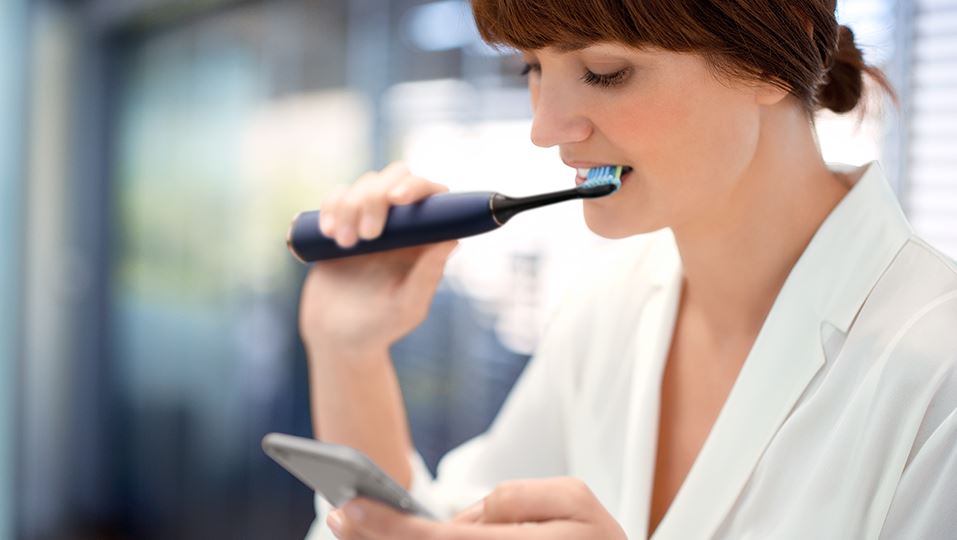 Philips Sonicare DiamondClean Smart connected toothbrush
With high-performance brush heads, smart sensor technology and a dedicated smartphone app, this connected care platform provides real-time feedback and coaching to help consumers optimize their brushing routine and so improve their oral health.
Partnering with dental professionals
Philips works closely with dental professionals and has conducted clinical studies at more than 50 universities and research centers worldwide to support evidence-based dentistry. Recent articles in a Special Issue of The Journal of Clinical Dentistry 1) confirm the effectiveness of plaque removal and the reduction of gum inflammation with use of Philips' oral care products.
Up to 10x more plaque removal 2)
Up to 7x healthier gums in just 2 weeks 2)
Users are confident they are achieving 100% coverage 100% of the time 3)
1)Special Issue of The Journal of Clinical Dentistry® (Vol XXVIII, No.1, Spec Iss A) titled 'Philips Sonicare: An Evidence-based Approach to Daily Plaque Control and Gingival Health, 20172)Compared with a manual toothbrush; Philips data on file, 20173)Philips data on file, 2017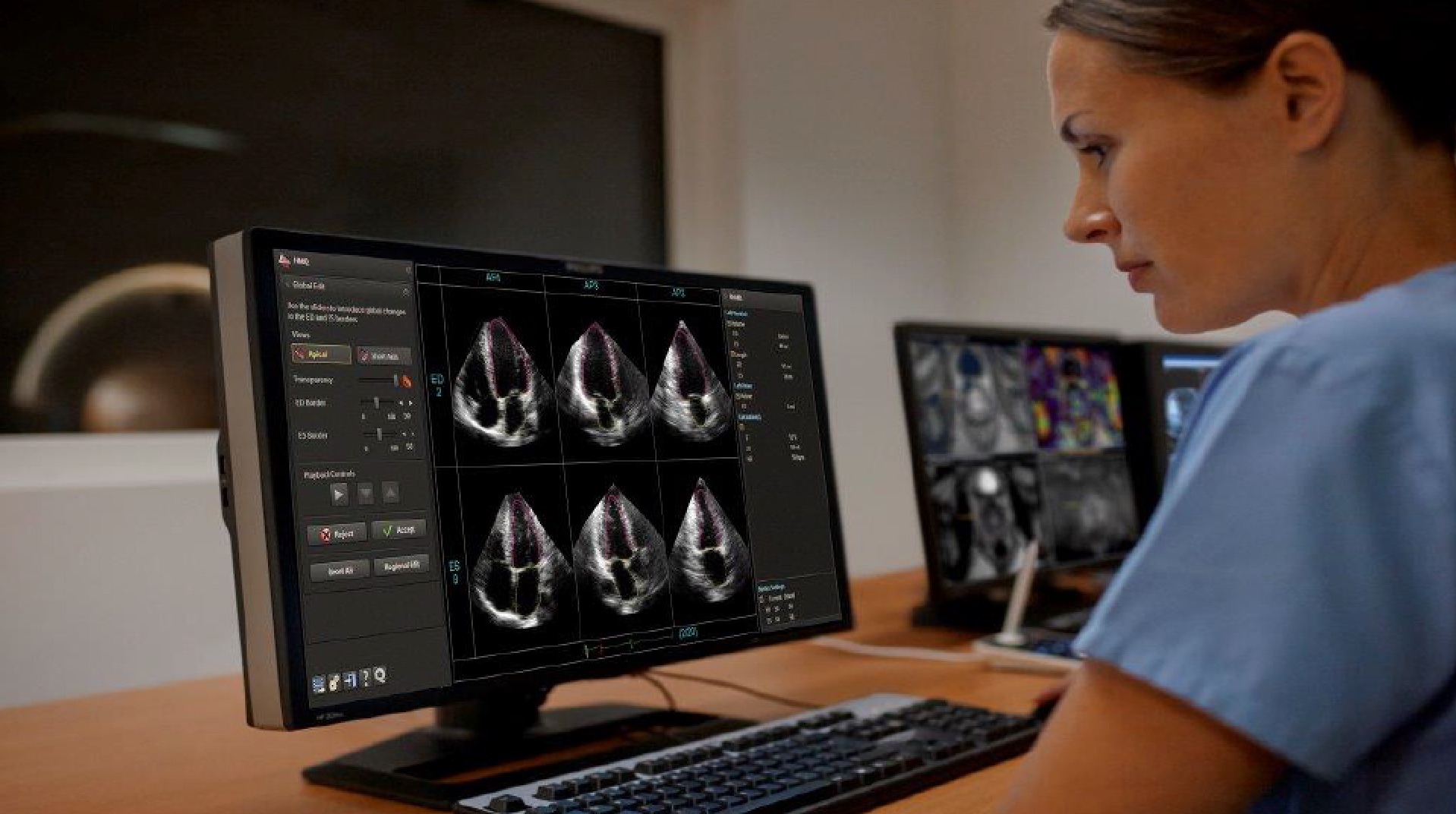 Philips EPIQ HeartModelA.I.
LA volume is shown to be an indicator of cardiovascular outcomes
82% reduction in exam time using HeartModelA.I.1)
Exam reproduced in seconds
Efficient measurement of cardiac function
Operational benefit
HeartModelA.I. is a 3D tool that can provide robust, reproducible ejection fraction (EF) in just seconds.
Financial benefit
We recognize challenges in using 3D in transthoracic echocardiography. With One-button simplicity, Philips HeartModelA.I. helps overcome that barrier, bringing robust 3D quantification to everyday clinical practice.
Our solution
This validated application is intuitively designed to easily and reproducibly deliver confidence in cardiac quantification. Both LV quantification and simultaneous LA volumes are provided by this tool.
1)This study compared quantification between 2D and Live 3D HeartModelA.I. and demonstrated an 82% time saving for HeartModelA.I. when using the automated capability, and 63% time saving when minor edits were required.
Subscribe
Make sure you receive the latest news from Philips and alerts for upcoming investor events by subscribing via the following link: Annual Report 2017 (website)